Improving IELTS Skills in Libya
Almaqar IT & English Language Training
Therese Martin (Khadija) - Director of English Studies and Teacher
I've been teaching IELTS preparation courses since 2005 in Libya to a range of nationalities; Libyan, Iraqi, Indian, Filipino, Ukrainian, Bulgarian, Palestinian, Syrian and Egyptian. The student's goals are to either study or work abroad so achieving the right score in IELTS is very important to them.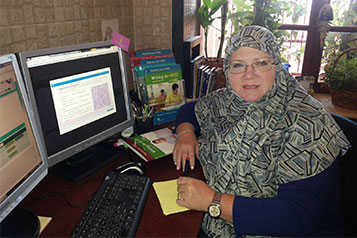 Tell us about the Macmillan course you're currently using.
Our centre had been using an older Macmillan series called Improve your IELTS since 2012. I chose this series because it focuses on just what the students need to get them through the exam. With the old series it was always a juggle to keep up with each student's different strengths and weaknesses as our classes are often of mixed ability students so I'm really pleased that the new series Improve your Skills for IELTS has been divided into two levels (4.5 - 6.0 and 6.0 - 7.5). This makes it a bit less daunting for the lower level students and gives just the right challenge for the higher level ones. Using the new series we can have two different classes divided by learner's levels and needs.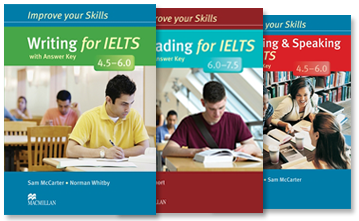 How have you found the Macmillan Practice Online accompaniment to the course?
Sometimes students finish their course but still don't feel ready to sit the exam and for this our centre offers self-access practice materials that the students come in to use when they can fit it into their schedules. This has always been helpful, but now the new Improve your Skills for IELTS series offers online practice for one year as an option. My students and I tried out the online material to see if it would be a useful addition to the course. The students overwhelmingly gave back positive feedback. They felt it complimented the course and were happy that they had access for a year which is plenty of time for those who need the extra practice before they sit the exam.
The good thing about the practice being online is that the students can access it anywhere, anytime - even on their mobile phones or tablets when they are on the go (as long as they have an internet connection). Practice is right at their fingertips.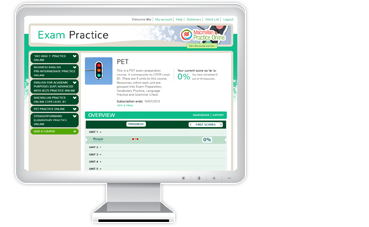 What do your students think of Macmillan Practice Online?
Below is some of the feedback from my students about the online practice that was collected using a social networking site:
"It is something else, I mean by that for me at least it gave me a new prospective of how academic writing can be. It is useful." - Ahlam
"I have just checked it, in my opinion the writing skills lessons are more than great , and to be fair some of the exercises were difficult … to sum up I guess the practice is wonderful and a lot can be learnt from it." - Seba
"I found it very helpful, I think it would be a good option for practice after the end of the course." - Rami
"It looks interesting and challenging, personally I will recommend it." - Riyad
"I really like the Macmillan Practice Online... I think it is very useful for both student and teacher." - Hanan
It can be really beneficial to students who can work on their own. For me, I prefer interactive sessions with teachers and students. I tend not to use these methods but here in the class many students learn a lot from these websites. - Mohammed