Ready for First with British Study Centres
British Study Centres, Bournemouth, UK
Alex Warren - Academic Director
Tell us about British Study Centres and your students
British Study Centres is an award-winning school of English with year-round study centres for adult students in London, Oxford, Brighton, offering general English, business English and exam preparation courses. We are committed to providing the very best environment for learning English.
Our students come from all over the world - from Japan to Colombia and everywhere in between - for a truly international feel and with a maximum class size of 14, their individual needs are well catered for. Whether they're studying for improved career prospects, further educational needs, travel or for recreational reasons we hope to develop every student and to help them reach their goals.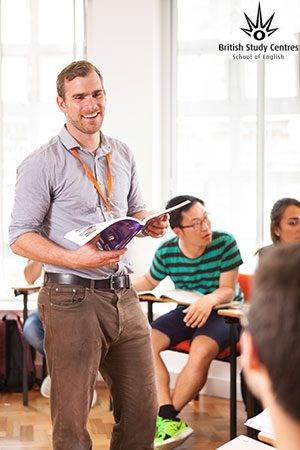 What challenges in your course influenced you to look for a new solution?
For most students the most challenging part of the First exam is the Use of English section, for both the grammatical and lexical challenges that it presents. With this in mind we wanted a coursebook that went into suitable depth in these areas, providing students with as much lexical and grammatical input as possible, thus giving them confidence in completing this part of exam.
How does Ready for First complement the way you teach?
A good feature of the course is that there is plenty of scope to be able to develop and exploit the materials, certainly when it comes to the vocabulary. A lot of the input material is also interesting which certainly helps, especially in regards to removing the pressures of studying an exam course. A key feature of the book (for students and teachers) is the Ready For sections, which introduce the different papers in good detail, with good examples, hints and practice.
What benefits have your students experienced from studying with Ready for First?
With high quality and depth of content, the material in the first instance is motivating for students - they know they are getting a course with real substance. Furthermore, the course helps develop students' confidence, not just in terms of the exam, but also in a wider, more general context. Having spoken to students, they really feel that they are getting a course which covers everything they need, coupled with lots of practice. They also feel that it is relevant not just to their current needs, but also their future needs, covering a wide range of topics as it does.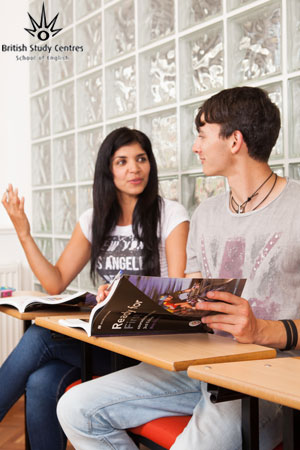 Would you recommend Ready for First?
Absolutely. Ready for First covers each of the exam papers in real depth as well as developing students' grammar awareness and range of vocabulary, which doesn't just give them the tools to pass the First exam, but also prepares them for using English in their everyday lives.