Keep your finger on the pulse of learning!
On the Pulse 2nd Edition is a dynamic 4-level series for teenage learners in the 21st century. The updated topics and texts, the multiple opportunities for reflection on language and cultural comparison, the systematic recycling and integration, and a new design that is both modern and clear guarantee learning for all students!
On the Pulse 2nd Edition covers all curriculum requirements and promotes learner autonomy by encouraging students to take an active role in their learning process. To this end, new vocabulary and grammar are presented in context following an inductive approach. Skills activitites are developed step-by-step, allowing students to understand what they are supposed to do at each stage.
Key features
The inclusion of new and updated texts relevant to teenagers helps teachers to keep students interested and motivated.

The new Extra Grammar Practice section and the Skills Builder make the book more flexible and adaptable to multi-level classes.

Students' digital competences are fostered through: a new Project per unit, a new Student App with interactive practice and suggested video searches for the Pulse Magazine pages on the eBook.

A SEN booklet is provided in the Teacher's Resource Centre with tips, activity accommodations and test adaptations for students with special education needs.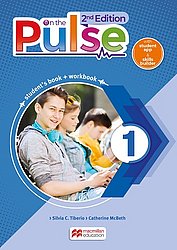 Student's Book + Workbook & Skills Builder
The Student's Book has an integrated Workbook at the back. It includes a Progress Check and a Project at the end of each unit, and an Extra Grammar Practice section in each unit of the Workbook. The Student's Book brings a code to access the Student App.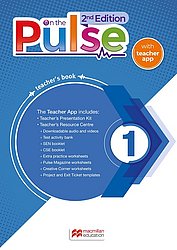 Teacher's Book
Apart from the lesson-by-lesson notes, each unit of the Teacher's Book includes ideas to use the mobile phone in class to make students' learning experience more engaging and motivating. The Teacher's Book brings a code to access the Teacher App.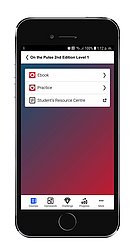 Student App
The Student App offers learners quick and flexible practice opportunities when and where they need it, and also provides exposure to target language for consolidation. There are over 50 extra activities at each level. Through this app, students can also access the eBook and the Student's Resource Centre with photocopiable worksheets.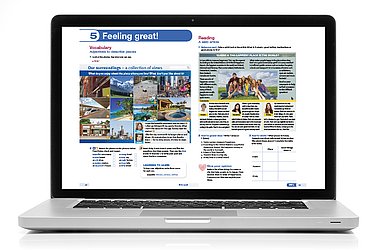 Teacher App
The Teacher App helps to deliver content in a simple-to-use lesson pathway designed for easy presentation and truly engaging lessons. Through this app, teachers can also access the Teacher's Resource Centre with downloadable audio and video, Test activity bank, SEN booklet, CSE (ESI) booklet, extra practice worksheets, Pulse Magazine worksheets, Creative Corner worksheets, and Project and Exit Ticket templates.