What is Virtual Classroom Exchange?
It is a unique feature of the Gateway to the World course which enables teachers to connect their students online with other users of the course around the world, encouraging them to use English for a real communicative purpose in an authentic cultural exchange.

What are the students going to learn?
The Virtual Classroom Exchange brings together learners from different cultures and backgrounds to promote teamwork, collaboration and foster intercultural awareness. Not only can the students research and present the projects, which are part of the course, to their own class but they will also have an opportunity to exchange them with their peers in a different school or country, using English as the means of communication.

How does it work?
If you are using Gateway to the World with your students, you need to register your interest in the Virtual Classroom Exchange on our dedicated platform. You will be notified when a partner class has been found, and you can begin your Virtual Classroom Exchange journey. Learners will need their Student Books to be able to work on and share their project outputs with their partner class.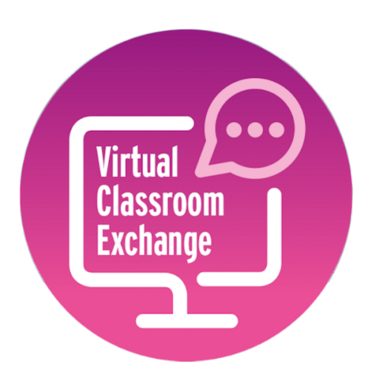 Where can I find the teacher support materials?
In the Teacher's Resource Centre of your Macmillan Education Teacher's App you can find hints and tips and plenty of resources on how to get the best out of the Virtual Classroom Exchange.

What if I need help setting up the Virtual Classroom Exchange for my class?
Setting up your virtual exchange is simple but should you run into any problems you can contact support@empatico.org at any time.
Students' personal data is protected and connections are always facilitated by their teacher ensuring a safe learning environment.
It is important that you review Empatico's privacy policy prior to registering for the Virtual Classroom Exchange.