Brilliant
Learning through stories, notebooks and projects
Brilliant introduces children to English through a carefully graded language syllabus and has been planned so that all children will have time to read, write, listen and speak at their own pace.
Absorbing and colourful, this story-based course follows the adventures of Alice, Denzil, Bertie, Nora and Brill and presents language through stimulating practical exercises. The four-level course consists of approximately three teaching hours a week. Brilliant can also be combined with Brilliant Fun to create a six-level course.
Key features
'Adventure Notebook' pages with mini-projects and simple reading texts

Controlled writing practice and simple grammar explanations

Easy-to-learn songs in every unit

Brilliant can be combined with Brilliant Fun to create a six-level course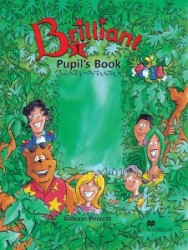 Pupil's Book
The Brilliant Pupil's Book consists of eight units, which have been conveniently divided into five lessons per unit. Each unit has been designed to be flexible, so that you can use them to suit your teaching needs and situation. The book is in full-colour and contains fun and engaging activities for pupil's to complete.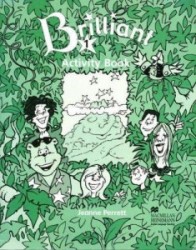 Activity Book
The Brilliant Activity Book provides reading and writing activities to consolidate and recycle the language presented in the Pupils Book. Each page corresponds to a lesson, with activities which are designed to give children the opportunity to work independently and at their own pace. The activities are perfect for homework assisgnments.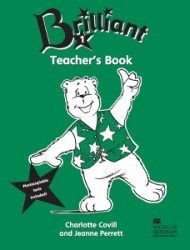 Teacher's Guide
The Brilliant Teacher's Book provides detailed and comprehensive notes which give a step-by-step guide to using the course. It has useful features such as a summary box which highlights target grammar and vocabulary, ideas for revising material from previous lessons, warm-up activities, eight photocopiable tests and optional writing projects.