In the 21st century world, students entering the job market are expected to have flexible skills in order to adapt to a changing work environment. For many teenagers and adults, learning English opens a wealth of new employment opportunities within an international context. As a result, it's important for English students to develop employability skills alongside their language skills.
Find out more about how to help your students develop their life skills with our employability videos.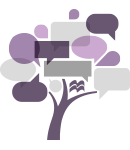 Interview with Chris Hadfield
Our very own Henry met the famous former Astronaut to discuss Life Skills
Whether you work in outer space or in an office, you will benefit from building and using your life skills. In this interview Chris Hadfield discusses the skills that he believes are important in the working environment, including determination, team work and a focus on your interests.
Skills for Work videos
Boost your students' employability with these 'Skills for Work' videos
Use these videos from Open Mind to teach employability covering topics from interviewing and presentation skills to team-working and discussion skills. Our videos use work based scenarios to help your students understand employability skills in context.

Writing a CV and Cover Letter
Teach your students how to write an effective CV and cover letter
Being able to write an effective CV and cover letter could help your students get to the interview stage when they apply for a job or for work experience. In an increasingly competitive market it is essential that students know how to perfect their CV writing skills. These resources have a specific focus on applications for work experience and internships.