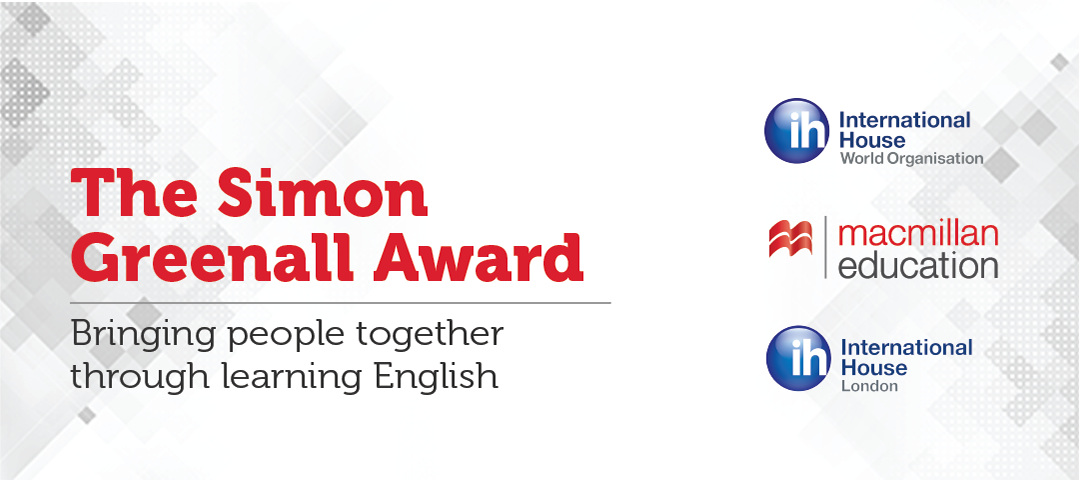 Gain support through mentoring, advice, publicity and funding for YOUR special project
Do you have a project or idea that brings people together through learning English?
We invite you to participate in our unique competition in memory of our dear friend Simon Greenall, and offer you a chance to gain resources and mentoring to help you successfully launch and establish your local or international project.
Here are some example projects to help illustrate:
Designing materials in an area which lacks resources
Planning an educational podcast series
Running a creative writing project with output that could be used in classes
Starting an online drama or extensive reading group
Widening access to English learners in remote areas through technology
How can the Award help your project?
The Award aims to help and support the project through mentoring, publicity and funding where appropriate, as well as making the impacts available to the wider ELT community. The precise mix will depend on the nature and needs of the project.
This is your chance to:
Bring your project to life with the support of the international ELT community
Benefit your chosen community
Bring people together through learning English
Meet and learn from ELT experts and specialists
Make a sustainable difference to the world
Simon Greenall, OBE, friend of the global ELT community, passed away in September 2018. This Award is inspired by Simon's life and work.
How will it work?
For the first six months you will receive a monthly one-hour mentoring session with an expert to help you shape the project, its strategy, operation and longer term sustainability. You will also be coached on evaluating it, and sharing your findings and outcomes with the wider ELT community. Publicity and funding will be included as agreed.
How do you enter?
First off, make sure you've read and understood the terms and conditions.
Then just follow these 3 steps.
Tell us why your project is worth supporting. Make a short video (2 mins max) that explains how your project will bring people together through learning English and benefit your community. Once you are happy with your video and you've saved it in an acceptable format you can send it to us as outlined below along with your entry form:
Fill in the online entry form and submit your video.
Alternatively, you can download the entry form word document, fill it in and send it with your video entry via email or WeTransfer to: sgaward@ihlondon.com
What else do you need to know?
There are Terms and Conditions attached to this competition. You must make sure you have read, understood and agreed to them before you submit your entry. Don't miss the deadline to submit your video and entry form. It must be with us by midnight on Tuesday 31st March 2021 to be considered for judging. We'll announce the winners on Friday 1st May 2021, so keep an eye on your inbox! Do you have any more questions? We're here to help and you can email us anytime on: sgaward@ihlondon.com