How well do you know yourself? Recognising your own strengths, weaknesses and personality traits is an important part of understanding what makes you happy and preparing yourself for the choices you will make in the future.
From characteristics to phobias, get to know yourself a bit better with this selection of lesson plans and free resources!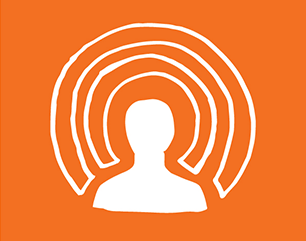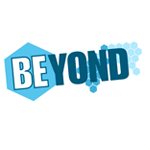 Beyond: Learn to be more confident
What makes us feel self-confident? Encourage teenage students to mingle and discuss their ideas on boosting self-confidence with this life skills video and activity for Beyond.

Download the activity card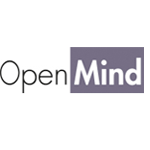 Open Mind: Becoming more self-aware
Understanding how others see us and why we react differently in certain situations helps us to become more self-aware and more effective in communication. In this sample lesson and accompanying teacher's notes taken from Unit 6 of the intermediate level of Open Mind, students work together to discuss and evaluate their own characteristics.

Download the lesson Download the teacher's notes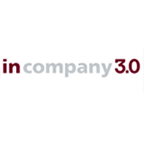 In Company 3.0: How time aware are you?
How do we spend our time? In what ways have living standards changed over time? Taken from the elementary level of In Company 3.0, this sample lesson and accompanying teacher's notes examines how people live in the UK, getting students to reflect on social trends in their own country.

Download the lesson Download the teacher's notes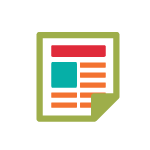 Lesson: Self-awareness
Encourage students to explore their own strengths and weaknesses, as well as the way their attitudes can affect their lives with this lesson plan from Rob Nicholas. Featuring a self-awareness questionnaire, this lesson gets students thinking about their personal motivations through class discussion.

Download the lesson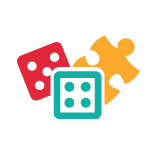 For Fun: Qualities Match Up
Can you match these personal qualities to their definitions and the right jobs? Unscramble the words and work out which qualities you think are needed for the different jobs, using the images as hints!

Download the puzzle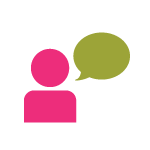 Video Interview: Adrian Hon
Founder of Six to Start, the award-winning games developer behind Zombies, Run!, Adrian Hon creates original smartphone games which combine the digital and physical world. In this video interview, Adrian discusses why learning new skills is so important when thinking about future career opportunities.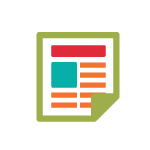 Know Yourself: Infographic
We all know that time is of the essence, but how well is it spent? Inspire conversation in your classroom with this month's infographic on how people spend their time – based on some intriguing statistics from Guinness World Records.

Download the infographic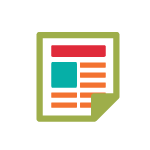 Lesson 3: Know Yourself
We're all good at some things and maybe not that great at others. This worksheet helps students think about their strengths and weaknesses, and includes a passage about the role of a life coach.

Download the lesson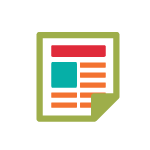 Lesson: Understanding your skills and talents
Everyone has special skills, and being able identify what they are is an essential part of building self-awareness. Get your students to think positively about their talents and share their new-found skills with their peers in this collaborative lesson plan.

Download the lesson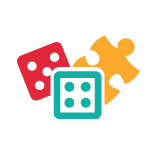 For Fun: Characteristics Crossword
The definitions of 10 characteristics from the Macmillan Dictionary are used as clues – can you fill in the crossword?

Download the puzzle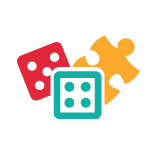 For Fun: Talent Pool
Can you link these talented people? Link the names of these famous people by using the arrows to fill in the letters common to their names.

Download the puzzle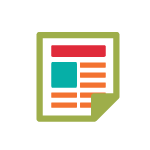 Onestopenglish Lesson: Phobias
What are you scared of? What kinds of phobias do students in your class have? How many share the same ones? This worksheet should prove interesting and engaging to most students – unless they have a phobia about studying English!

Download the lesson plan from onestopenglish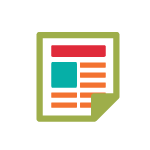 Onestopenglish Lesson: Have You Ever ...?
Have you ever played a life skills board game? Did you play it in class? Played in two teams, this fun lesson plan encourages your students to think creatively about their experiences while asking questions in present perfect and past simple tenses.

Download the lesson plan from onestopenglish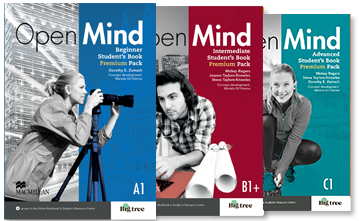 Open Mind
Open Mind is a groundbreaking course which provides adult and young adult learners with the professional, academic and personal skills they need for success. More details here. Also available as an American English course, The Mind Series 2nd edition.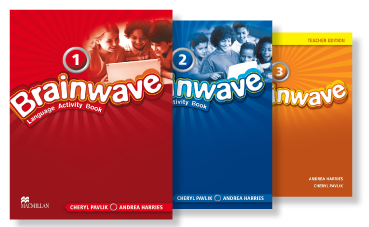 Brainwave
Brainwave is a six-level American English primary course. Offering a complete blended learning solution for the modern classroom, this media-rich series uses cross-curricular content to enhance both language and skills development. More details here.
Featured Quotes
"There are painters that can change the sun into a yellow blot, but there are others, that due to their talent and intelligence can change a yellow blot into the sun."
- Pablo Picasso, Artist
"Character is like a tree, and reputation like its shadow. The shadow is what we think of it; the tree is the real thing."
- Anonymous