Where imagination, creativity, and learning come alive.
Story Central is a 6-level primary course designed to inspire a love of language and learning through storytelling, empowering children to communicate effectively and develop the skills they need both inside and outside the classroom.
By encouraging imagination and creativity, Story Central teaches children to form and express their own opinions in order to better understand the world around them. Exciting narratives take young learners on a memorable journey of language discovery that promotes critical thinking, communication and collaboration.
Key features
Language is introduced through high-impact openers and visuals to create interest, while grammar structures are presented clearly with Grammar Central highlights which provide a useful reference for activities.

Oral Storytelling Videos bring stories and learning to life, and American Sign Language Vocabulary Videos help reinforce new words, keeping students motivated and engaged.

Each Level contains a beautifully illustrated Reader, providing a rich literacy experience while children learn English and develop a love of reading.

Clearly signposted activities developing 21st Century skills like critical thinking, creativity, communication and collaboration help teachers easily integrate competency development into the classroom.

Cambridge Young Learners English test-style practice activities provide teachers with ready-to-use materials preparing students for international exams.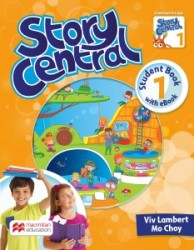 Student Book + eBook Pack
The Student's Book has stories at its heart, with each chapter containing a story extract further developed by a beautiful Reader, which encourages students to be active readers and storytellers. The material develops literacy and language, while the accompanying eBook provides an electronic version of the Student's Book.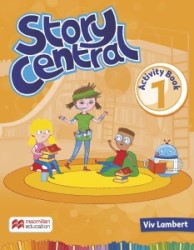 Activity Book
The Activity Book extends students' learning with further language practice and input. Each chapter has Young Learner test style activities for reading, writing and listening. Guided writing and a Grammar Reference section helps children to develop their understanding of form and meaning. There is also a review for each Student's Book chapter.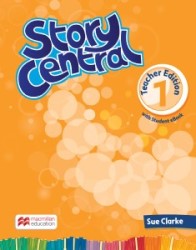 Teacher's Edition + eBook Pack
The Teacher Edition is reduced pages for the Student's Book, Reader and Activity Book. Each lesson notes includes information about the digital components and how best to use them to make classes dynamic and engaging. The Teacher's Resource Centre has a wealth of extra material, and the eBook is an electronic version of the Student Book with audio.