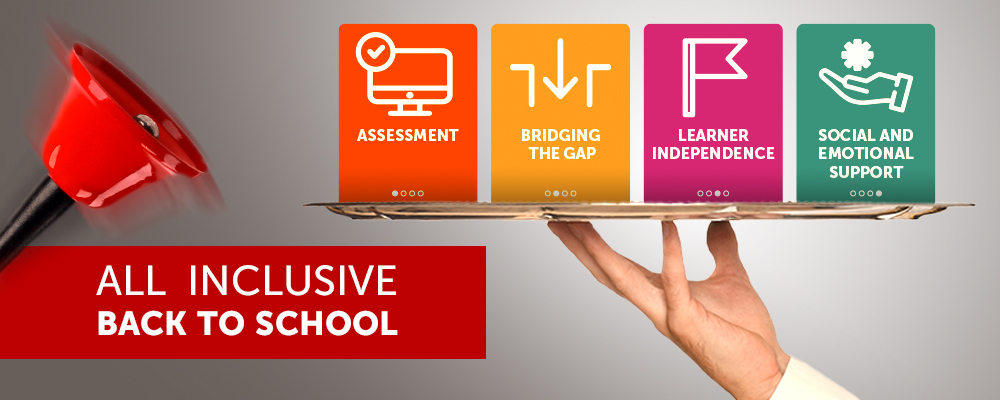 You're almost there! The most disruptive school term in decades is coming to an end. Before you take a well-deserved summer break, you may be wondering what the new school year will bring, and what will be in store for you on your return.

In our recent global research, over 2,700 teachers told us about their experience of teaching from home and the challenges they have faced. Your feedback has revealed areas that will most likely require additional support when schools reopen:
Assessment
Bridging Knowledge Gap
Developing Learner Independence
Providing Social and Emotional Support for Students
These areas will form four pillars of our
All-Inclusive Back To School Programme, launching in August.
PEDAGOGICAL RESOURCES
Support in assessing and addressing the gaps in student knowledge, following a period of learning from home.

SOCIAL AND EMOTIONAL RESOURCES
English language resources to help support students in dealing with the social and emotional aspects of the coronavirus crisis.

ADVANCING LEARNING WEBINARS
The most popular ELT webinars series of the year is back with a new season of comprehensive, practical sessions supporting teachers in dealing with the 4 key areas of challenge post-return.

READY FOR ANY SCENARIO
FULLY FLEXIBLE COURSES & FIRST-CLASS SUPPORT FOR TEACHING FROM HOME
No matter which scenario you'll face in the new school year: teaching from your classroom with social distancing, teaching partly face to face and partly online, or fully online - you can expect all-round support from your Macmillan Education team.

In CLASS, at HOME, or MIXED MODALITY - whatever your teaching situation at the start of the new academic year and beyond, Macmillan Education will provide you with the right materials and service solutions to meet your needs.
FOR STUDENTS*
Classic Print Books for use in the classroom or at home
Flexible eBooks reflecting classic coursebook experience on the screen with embedded audio and video
Interactive Digital Books with customisable learning experience and compatible with your school platform
Gamified Online Practice or Online Workbooks for self-study or homework
FOR TEACHERS*
Classroom Presentation Kit, projectable online and offline with embedded audio and video
Online Practice or Online Workbooks with homework setting function and automatic marking and tracking
Test Generator to assess students' progress
Teacher Resource Centre with extra activities and tips
Our fast and friendly Customer Support Team available via website or phone will answer your questions and help you solve technical problems, if any come up.
* Please check MacmillanEnglish.com/catalogue for details on what is available with the course of your choice.

NEW on the DISTANCE TEACHING & LEARNING HUB
Virtual Classroom Videos - show you how to effectively use key Macmillan Education courses in distance teaching
E-lesson plans to support you in planning online lessons
Recent webinar recordings and other resources
Contact your local representative
To find out more about the All-Inclusive Back To School Programme, Fully Flexible Courses, or any other of our services, contact your local Macmillan representative, who'll be delighted to help you.