Systematic skills building in a fun and friendly package Smash is a four-level course specifically designed to meet the needs of teachers and young students. Clear and user-friendly, it provides carefully guided and systematic skills building in a fun, attractive package.
Smash combines exciting storylines with cross-cultural and cross-curricular topic information which appeals to teenagers. This combined with systematic vocabulary and clear presentation of grammar makes this an engaging and well-rounded course.
Key features
Systematic vocabulary and grammar presentation

Regular recycling and revision units

Writing syllabus with models, guidance and tips

Downloadable tests on website

Cross-cultural and cross-curricular topic information appeals to teenagers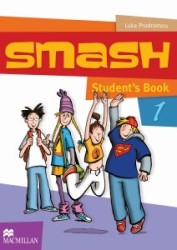 Student's Book International
The Smash Student's Book is a beautifully designed, full-colour book with exciting and humorous episodic storylines. Ten units cover core skills with regular recycling of language, while projects and revision sections help to reinforce material being learnt. Wordlists and a Grammar Summary make it easier for self-learning and referring to.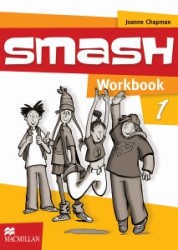 Workbook International
The Smash Workbook complements the Student's Book in its approach and provides extra activities for practice of vocabulary and grammar. The units continue on from the Student's Book, highlighting key points and reinforcing the material previously learnt. 'Progress Checks' after every two units help to assess student learning.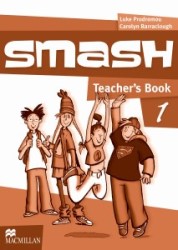 Teacher's Book International
The Smash Teacher's Book guides teachers through each unit with easy-to-follow notes and background information on topics and storylines. Each lesson has an accompanying lesson plan which can be followed or adapted, additional useful advice on dealing with mixed ability classes, tips for extension activities and answers keys are included.