Welcome to Ask the Expert - a specially-designed professional development space with inspiring articles written by experts in ELT and free practical extra resources that will help you conduct motivating and effective lessons with young adult learners. Explore Ask the Expert space, read, watch and download the materials. We hope you will enjoy the extra resources.

Well-developed personal skills increase students' employability and help them grow their career in any job market. Use the How personal skills can make you more employable? lesson plan and raise your students' awareness of the importance of developing the skills companies want in future employees. The lesson includes Teacher Notes and Student Worksheet and is inspired by the SKILLS FOR PROS videos from SPEAK YOUR MIND.
SKILLS FOR PROS - Interpersonal Effectiveness
SKILLS FOR PROS - Stress Management

HOW TO BOOST YOUR STUDENTS' SPEAKING SKILLS?
Discover our practical, relevant, and easy-to-implement activities that will motivate your students to speak. Boost students' communication skills with these effective strategies provided by Rhona Snelling, an expert teacher and author of SPEAK YOUR MIND.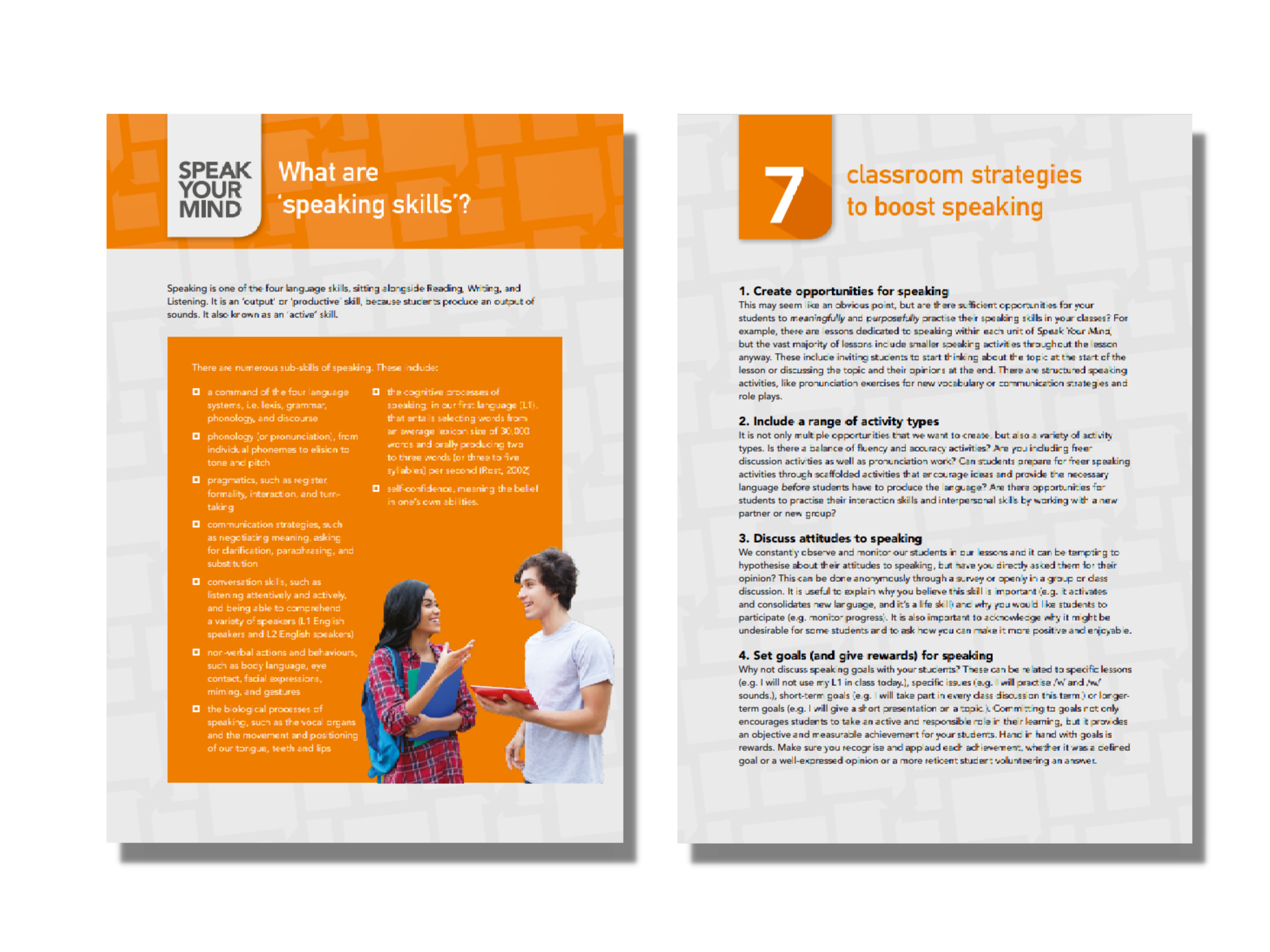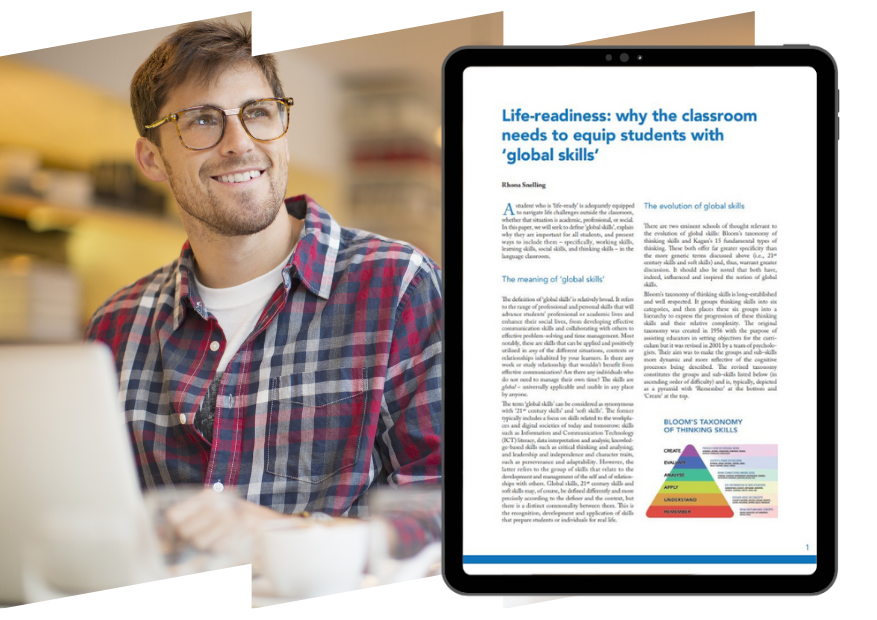 GET YOUR STUDENTS READY FOR THE WORLD OF WORK
Learn what global skills are and how important they are in an ELT classroom. Try out the author's ideas for activities that help your students develop Social, Working, Learning and Thinking Skills and transfer what they learned in class to a real-life communication.
UNDERSTAND & BOOST YOUR STUDENTS' MOTIVATION
Learn about the impact of students' self-related beliefs on learning English. Try out the author's ideas for activities that help to boost students' motivation to become motivated and successful users of the language.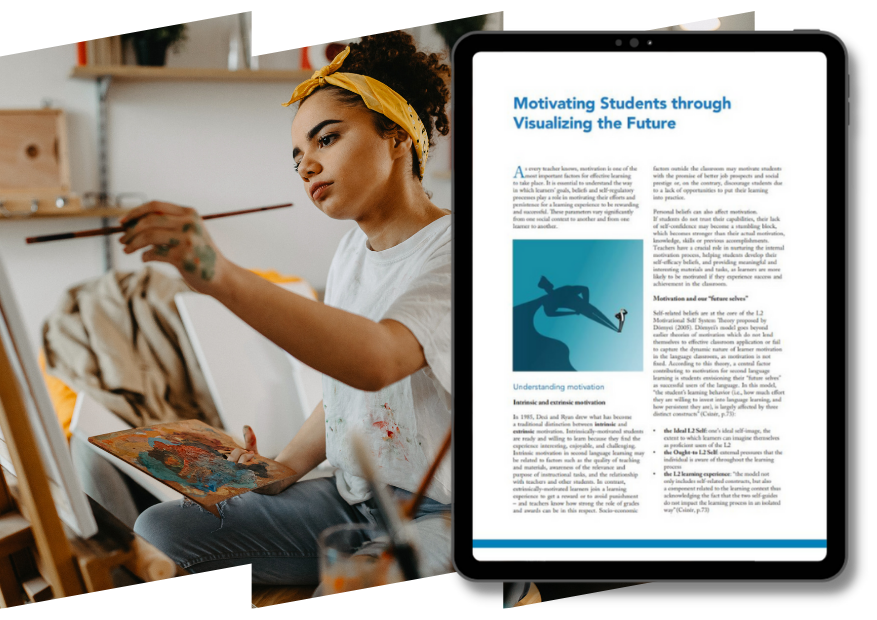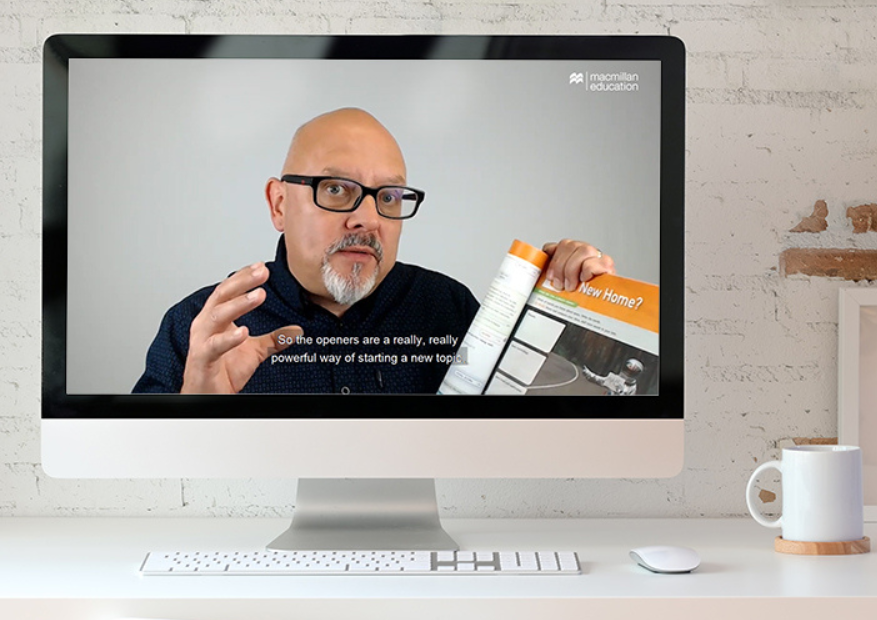 GET EXPERT ANSWERS TO TOP QUESTIONS ABOUT TEACHING YOUNG ADULTS
Watch a series of videos created by Steve Taylore-Knowles, one of the authors of SPEAK YOUR MIND, that answer questions teachers have on teaching young adult students. The videos address the following questions:
How to ensure students' equal participation in the lesson
How to get students thinking about a topic
How to help students become independent users of English
How to help students learn vocabulary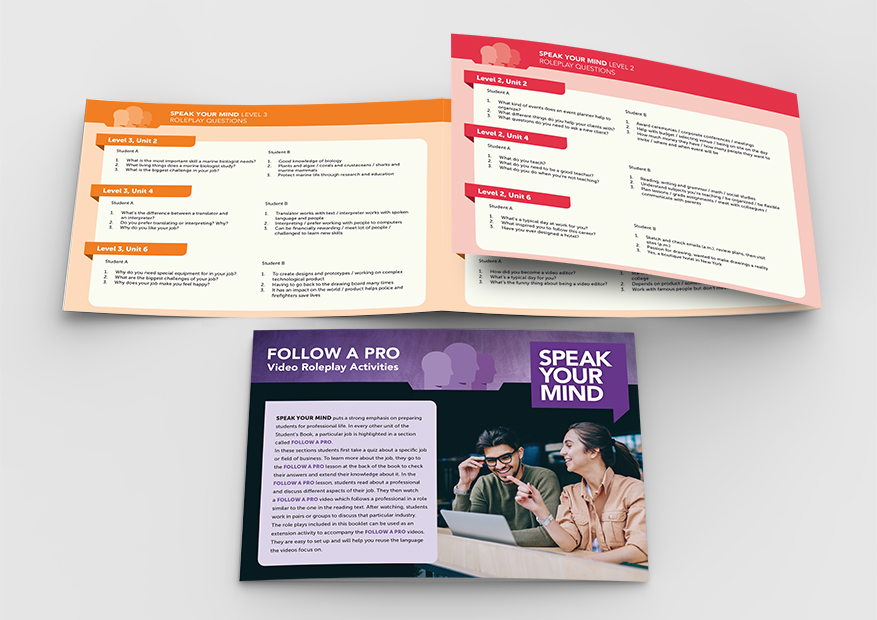 MAKE THE MOST OF THE FOLLOW A PRO LESSONS
Use the extra role play activities designed for levels 1-3 as an extension practice to accompany FOLLOW A PRO lessons. These role plays are easy to set up and will help your students to recycle and consolidate the language from the FOLLOW A PRO videos.
PRACTISE SKILLS WITH SPEAK YOUR MIND POSTERS
Use the SPEAK YOUR MIND posters in your classroom or online and help your students become Confident Communicators and expand their vocabulary and develop better Thinking Skills and Life Skills through simple activities.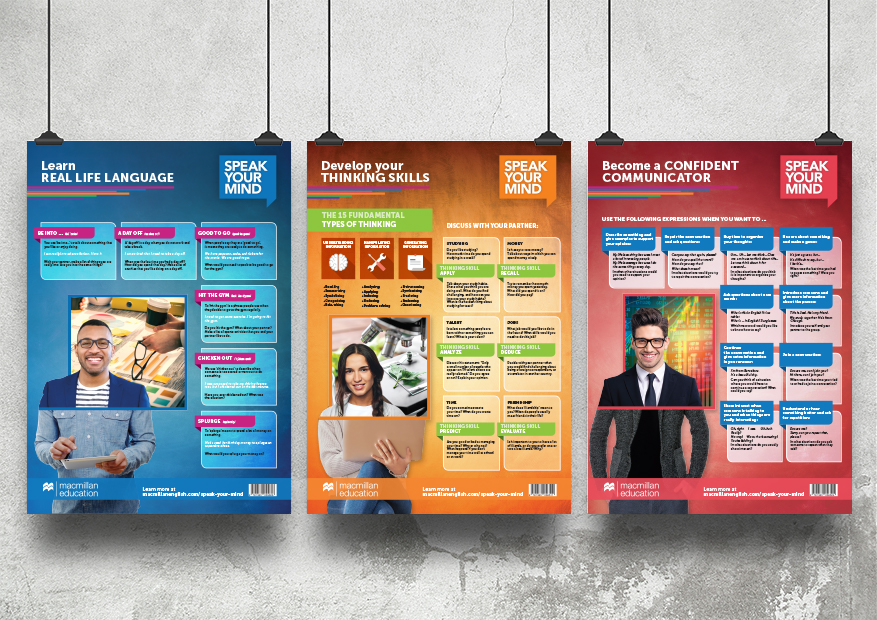 LEARN HOW TO HELP ADULT LEARNERS DEVELOP AND PRACTISE GLOBAL SKILLS
What are 'global' skills? How can teachers help adult learners develop and practise global skills? Watch the webinar with Rhona Snelling as she explores the importance of global skills for adult learners, and the relationship between the classroom and the real world. This webinar covers techniques and points to remember, and presents practical classroom activities and ideas. Once you have watched the webinar, take the quiz and collect the certificate.
LEARN HOW TO TEACH AND MOTIVATE ADULT LEARNERS ONLINE (AND OFFLINE)
In this webinar, Rhona Snelling explores the meaning and role of motivation in the young adult/adult language classroom, and the positives of teaching online. This webinar examines useful points to remember and present practical classroom activities and ideas.
HOW TO TEACH SPEAKING SKILLS FOR CONFIDENT COMMUNICATION
What helps a student become a confident communicator? In this webinar, Rhona Snelling explores what sub-skills are involved in speaking and how teachers can approach speaking activities with their young adult and adult classes. She covers techniques and practical classroom activities to help your students develop their speaking skills and communicate with confidence.
HOW TO TEACH LOWER LEVEL STUDENTS
Why are lower levels (pre-A1 to A2) sometimes perceived as challenging to teach? What was your own experience of learning a second or additional language? In this webinar, Rhona Snelling explores what sets lower levels apart from other levels and how teachers can confidently approach teaching their classes. This webinar covers techniques and points to remember, as well as some practical classroom activities.
DON'T FORGET ABOUT FUN IN YOUR LESSONS
The Kahoot quizzes created for young adult students make lessons easy, fun and exciting. Visit Macmillan Education Kahoot space and help your students revise, reuse and consolidate key lexical items.