Explore the Macmillan English website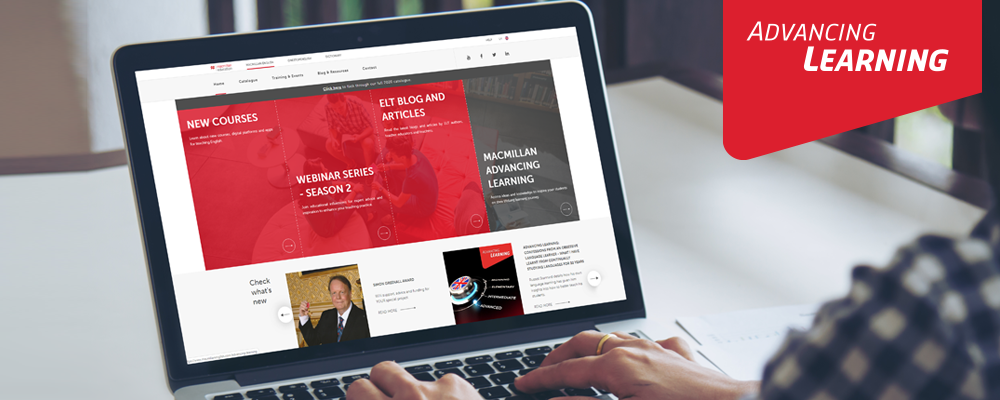 Welcome to the new Macmillan English website. We have completely redesigned it to make it easier for you to navigate, even when using a mobile device (the site was nominated for best performance award at the 14th International Typo3 Conference in The Hague). We invite you to explore and discover lots of useful resources for your teaching.­
---
4 highlight boxes
The homepage features a large panel of four highlight boxes – currently these link to:
New courses: Taking you straight to the courses home page, with the most recent ones listed first. Can you see? There's a link to our catalogue on the left, directly under the menu.
Webinar Series – Season 2: Taking you straight to the list of upcoming webinars. Can you see? The menu bar at the top also has an option for the full webinar archive.

ELT Blog and Articles: Taking you straight to our list of blogs and articles, with the most recent at the top.
Advancing Learning: Taking you straight to our mission statement, and a selection of blog articles.
Did you notice the link in the grey top banner, taking you straight to the 2020 catalogue?
---
Main Menu Bar
Above the panel is the main menu. Hovering above "Catalogue" will reveal the full menu of courses and topics. Clicking on each will reveal the following:
Catalogue: Browse the list of courses by segment.
Example: Adult and Young Adults: Speak Your Mind gives you the full course description, key features and benefits, a short video introduction, a description of the component items, sample video content from the course and related webinars. There's also a link to additional resources. On the right of the page are all important documents like Scope & Sequence and CEFR mapping. Click on a level to access sample units of the various components.

Training & events: Browse the list of all our webinars – upcoming in the current series, register for upcoming webinars. Or go to the archive tab in the menu bar to search by segment or subject. Explore the NILE tab, which explains our partnership and the learning opportunities available to you.
Blog & Resources: View the latest blogs and articles on current topics – click the "blogs and articles" header to view them in date order.

Explore the extensive range of teacher resources available by clicking on the "teacher resources" tab: Quizzes, worksheets, planning docs, games and more. Did you see the menu on the right, where you can search by topic or segment?
---
Geo Location
On the very top right corner of the screen is a flag and country code. Please check that this reflects your country of residence. If it does not, simply click on it to change it. Once it is correct you can access the following:
By clicking on "contact" in the main menu, you will get your local contact information.
The social media icons right below the flag will take you straight to your local social media channels, if they exist. Otherwise they will link to the Macmillan Education global accounts.
Did you notice? On our YouTube channel - by looking at the "playlist" tab - you can view video collections on product videos, our webinar archive and heaps of useful resources. By looking at the "videos" tab, you can sort all videos in date order.
---
Distance Teaching and Learning Hub
Explore the Distance Teaching and Learning Hub​​​​​​​, where you will find valuable resources to:
Help you move your teaching online (webinars, blogs and videos)
Teach your current course online (lesson plans, videos on how to use the digital resources of your course, access to course material)
Give your students access to read-made lessons and story telling
Get you temporary free access to sites, courses and ebooks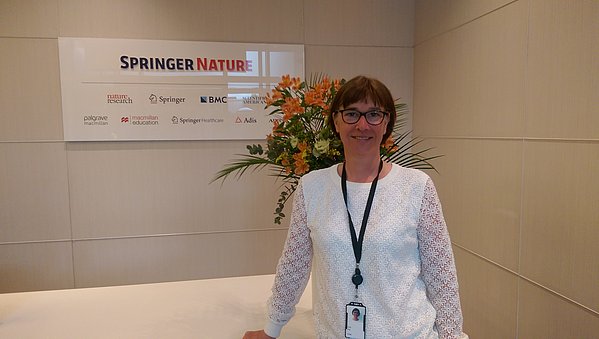 Antje King
Global Campaigns Manager