Survival English
English for work and travel
The New Edition Survival Series is for professional adults who need English for work and travel.
The series is based around real-life situations and gives students everything they need to survive in English. Topics cover key areas for the international business professional: Business, Socializing, Travel, Hotels, Money, Food and Drink and Communications.
Key features
Unique signposting with the topic icons

Provides teachers with a practical short-cut to communicative competence. Teachers are able to design a syllabus to suit their students' needs. Students can work through the book chronologically or access the lessons by using the colour-coded topic icons: Business, Socialising, Communications, Travel, Hotels, Money, and Food and Drink.

Updated and modernised content and design with one-page per lesson format

This is one of the best-looking books around for professional people and easy-to-use giving students a real sense of achievement.

Free Audio CD in the Student's Book

Allows students to listen to recordings at home to prepare for or follow-up a lesson.

Revised bilingual Wordlists for selected languages on www.onestopenglish.com/wordlist/newsurvival.htm

Allows easy access to a ready–made resource that teachers can customise to suit their students' needs.

Additional Communication Activities

Provides realistic pair-work situations to practice in the 'safety' of a classroom.

Extra Cultural Files (one per lesson)

Adds value to learning the language by expanding the topic with a cultural context.

Grammar and Vocabulary Files

Grammar Files summarise the key grammar points of the course and are also cross-referenced in the Practice Book.

Vocabulary Files - there are six per level, organised by topic, extending the vocabulary in the units.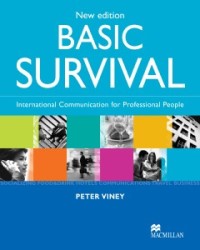 Student Book
The Student's Book is based around real-life situations with 48 one-page units covering a variety of Business English topics. Culture, grammar and vocabulary files are found throughout the book providing a fun way to highlight information and extend the material. The Audio CD at the back of the book contains listening tasks from the Student's Book.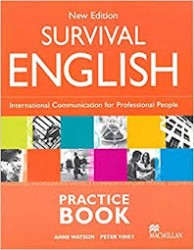 Practice Book
The Practice Book reinforces the grammar points, new vocabulary and key expressions introduced in each unit of the Student's Book. It is a great way for students to learn outside the classroom on their own or is also suitable for class use.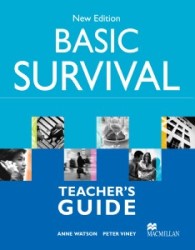 Teacher's Guide
The Teacher's Guide provides step-by-step notes to support teachers through the various stages of the lessons and to expand the lesson into further activities, conversations and discussions. A wealth of photocopiable material is included such as answer templates, answer keys and mid-course and end-of-course tests.