Get Ready for Business
An American English course to prepare students for working life
Get Ready for Business is a two-level speaking and listening course designed for pre-professional university or college students. As the course aims to prepare students for the business world, it can be used with students who have little or no experience.
Students are guided through a series of motivating, student-centred activities aimed at building their skills and confidence to communicate successfully in the global business world.
Key features
Carefully graded materials that do not assume students are familiar with the world of work

A workplace context with characters students can relate to

A focus on developing listening and speaking skills in business situations

"Viewpoints" sections in which a variety of speakers talk about aspects of culture and business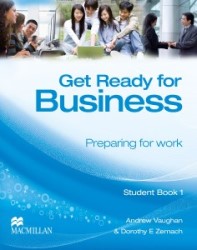 Student's Book
The Student's Book exposes students to a variety of business and workplace situations in order to build confidence when using English communicatively for work. With plenty of listening and speaking exercises and carefully graded activities the Student's Book is perfect for students learning English for the workplace.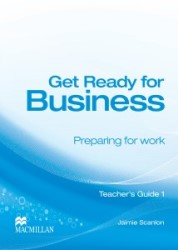 Teacher's Guide
The Teacher's Book provides step-by-step instructions for each activity along with extra content and supplementary material such as interactive warm-ups, 12 photocopiable activities and audioscripts for all the listening tasks. Answer keys are found for the review units, TOEIC practice activities and the two photocopiable tests.