Macmillan Business English Skills
Based on hundreds of real examples, Email English deals systematically with key language for constructing effective and convincing emails in English as well as developing an appropriate voice through social media. The Email English App contains all the content from the print title with interactive material. This is the perfect solution for busy people who need on-the-move practice.
Key features
Basics, including opening and closing emails, giving information, making requests, arranging meetings and checking understanding

Specific situations such as negotiating, asking for payment and dealing with a supplier or customer

Skills such as describing business trends, relating cause and effect and reporting

General grammar problems, for instance, sentence structure, verb forms. comparison, punctuation…

Communication styles: formal and informal, direct and indirect, ways of seeming more friendly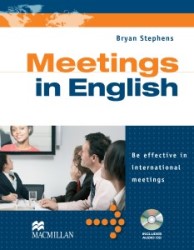 Meetings in English
Meetings in English tackles communication skills for a wide range of meeting contexts and is the latest instalment in our Business English Skills Series. A self-contained Book and Audio CD Pack, this is ideal for use in the business English classroom as supplementary or intensive material, or as a self study manual.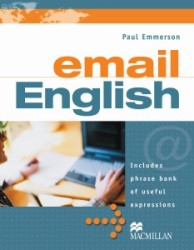 Email English
Email English is a course for students of general and business English who need to write effective and convincing emails. It develops language skills and inspires confidence, as well as providing valuable reference material. A new social media section presents strategies, tips and key language and expressions for writing on social media platforms.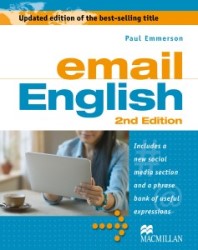 Email English 2nd Edition
Part of the Macmillan Business English Skills series, Email English is for learners of Business English and general English who need additional support in writing emails and social media communications. Email English contains a wealth of practice activities and is suitable for self-study or as supplementary material for the classroom.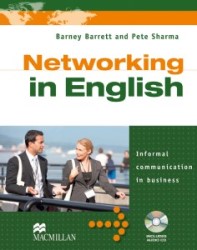 Networking in English
The latest addition to the Macmillan Business Skills series, Networking in English is for anyone who finds it hard to 'find the right words' when communicating informally in the workplace. It is a practical, engaging and easy-to-use course that will build confidence in a difficult area. It also includes an audio CD.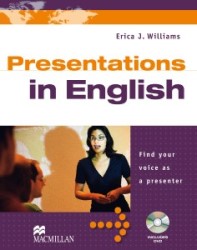 Presentations in English
Presentations in English is the ideal choice for anyone who needs to make presentations in English either for academic or business purposes. The flexible seven-step approach helps students develop their confidence and unique presentation style. Suitable for the classroom or for self-study, this edition includes a DVD with helpful tips.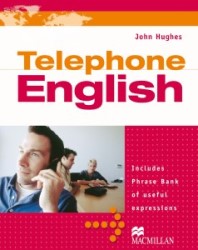 Telephone English
Speaking naturally and with confidence on the telephone is one of the hardest hurdles to overcome when learning a foreign language. Telephone English trains students to use the telephone confidently and effectively in the course of their work. The accompanying audio CD provides a wide range of phone call examples to increase student confidence.