The Business
The next generation in Business English
The Business is a multi-level business English course which offers the student a cutting-edge blend of electronic and print material. The syllabus is organised by topic and has been developed from detailed research into business-related degree courses in leading European institutions.
The Business is particularly suitable for students studying business at college or university, but the course will also appeal to working business people who need to enrich their vocabulary and express themselves more authoritatively beyond their immediate professional context.
Key features
Modular structure allows teachers the freedom to adapt the syllabus to their own needs and curriculum

The business focus is topical and forward-thinking, covering the main areas of business activity in the 21st Century

Topic-driven syllabus based on research from business and economic related sources from over 14 countries

Includes a fantastic DVD-ROM which is the equivalent of an interactive workbook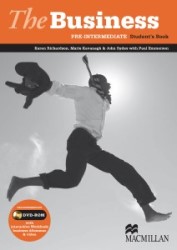 Student's Book & DVD Rom Pack
The Student's Book Pack is built according to students' needs with key focuses on speaking, vocabulary and grammar. Case studies use true business scenarios and push students to develop their language and business skills. The DVD-ROM contains a wealth of extra material, including an interactive workbook and videos that feature business situations.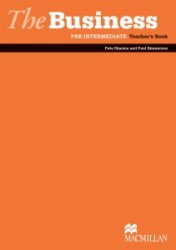 Teacher's Book
The Teacher's Book supports and guides teachers with detailed notes and useful ideas for teaching the material. Helpful suggestions for lead-in activities and extension activities to suit lower or higher-level classes are included along with photocopiable material found throughout the book which provides teachers with additional activities.