Macmillan English Quest
An adventure-packed primary series for young pupils learning English
Macmillan English Quest is an adventure-packed primary six-level series for young pupils learning English. Level 1 is ideal for classes in which pupils are not yet expected to read or write in English. Reading and writing are gently introduced from Level 2.
The Digibook, packaged with the Teacher's Book, is a page-faithful Pupil's Book with embedded audio which is ideal for IWB use. The Animated Stories and Songs CD-ROM brings the stories to life with extra activities, songs and games for both the classroom and for home use.
Key features
Fun stories take children on a voyage of real-world discovery

Catchy songs and raps present key vocabulary

Phonics activities in every unit introduce and practise new sounds in English

CLIL lessons develop language skills in the context of other primary subjects

A focus on basic competence includes maths, art and citizenship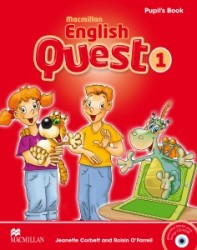 Pupil's Book Pack
Macmillan English Quest Pupil's Book comes in full-colour and introduces pupils to different topics and a variety of festivals held throughout the year. The book focuses on improving listening, pronunciation and teamwork skills through a story-based approach and the accompanying CD-ROM brings stories to life with animation and songs.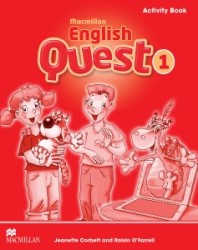 Activity Book
The Macmillan English Quest Activity Book has been specially written for pupils who are not expected to read and write in English initially. The book is full of fun and engaging activities, which pupils will enjoy and the consolidated information from the learning in the Pupil's Book will help to reinforce the material learnt.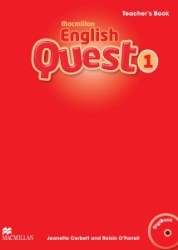 Teacher's Book Pack
The Macmillan English Quest Teacher's Book contains comprehensive teaching notes as well as additional photocopiable resources. A Digibook is included in the pack which is a digital version of the Pupil's and Activities Book with embedded audio which is ideal for IWB use.