Education today is evolving at an increasing pace and educators everywhere are facing unprecedented challenges. At Macmillan Education, part of our mission to advance learning is to listen to your experiences, learn about your needs, and act on this knowledge to provide you with the right solutions and tools to support and inspire your students.
We want to listen to the experiences of ELT practitioners all around the world: that's why we launched the Insights Index - a global research programme, run by our own dedicated language research team, that aims to work with practising teachers to jointly evolve teaching practices and materials.
So why not join us and have your say in the development of these future solutions?
Enhance your professional development
Earn a certificate for every completed survey
Gain exclusive access to survey results
Be the first to receive our research-based whitepapers
Plus, every time you complete a survey, we'll make a donation to a charitable cause.
Insights into

Distance Teaching & Learning

Global Research Report

Last year we surveyed over 2700 teachers, and learned about their experience of teaching from home and the challenges they have faced. Dr. Deborah Healey, 2019-2020 President of the Board of Directors of TESOL International Association, looks at the results of the survey and places them in a global context.
Top Tips for the ELT Classroom
In this new whitepaper, Laura Patsko outlines some practical top tips for the ELT classroom, in response to some of the concerns raised by the teachers and coordinators we have spoken to during the pandemic.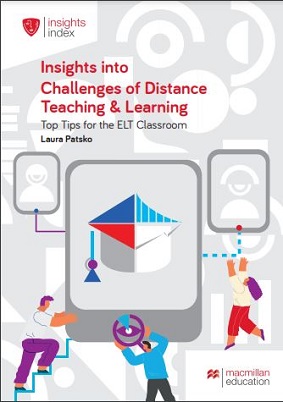 Insights into

our courses

Our dedicated research team have been gathering information from teachers using our courses around the world. Click on the covers below to find out more and download the individual course reports.
We are fully committed to this continuous research process. Acting on our findings allows us to put your views at the centre of our development process. It allows us to provide you with the most appropriate solutions to support and inspire your students - and to deliver on our mission of advancing learning.
Ready to get involved?
Still have questions?
Take a look at our FAQs page to find out more.