Welcome to the Get Involved! Teachers' Zone - a specially-designed space with inspiring articles and free practical extra resources that will help you conduct motivating and effective lessons with your teenage students. Delve in the space, read, watch and download the materials. We hope you find the materials helpful in your everyday practice.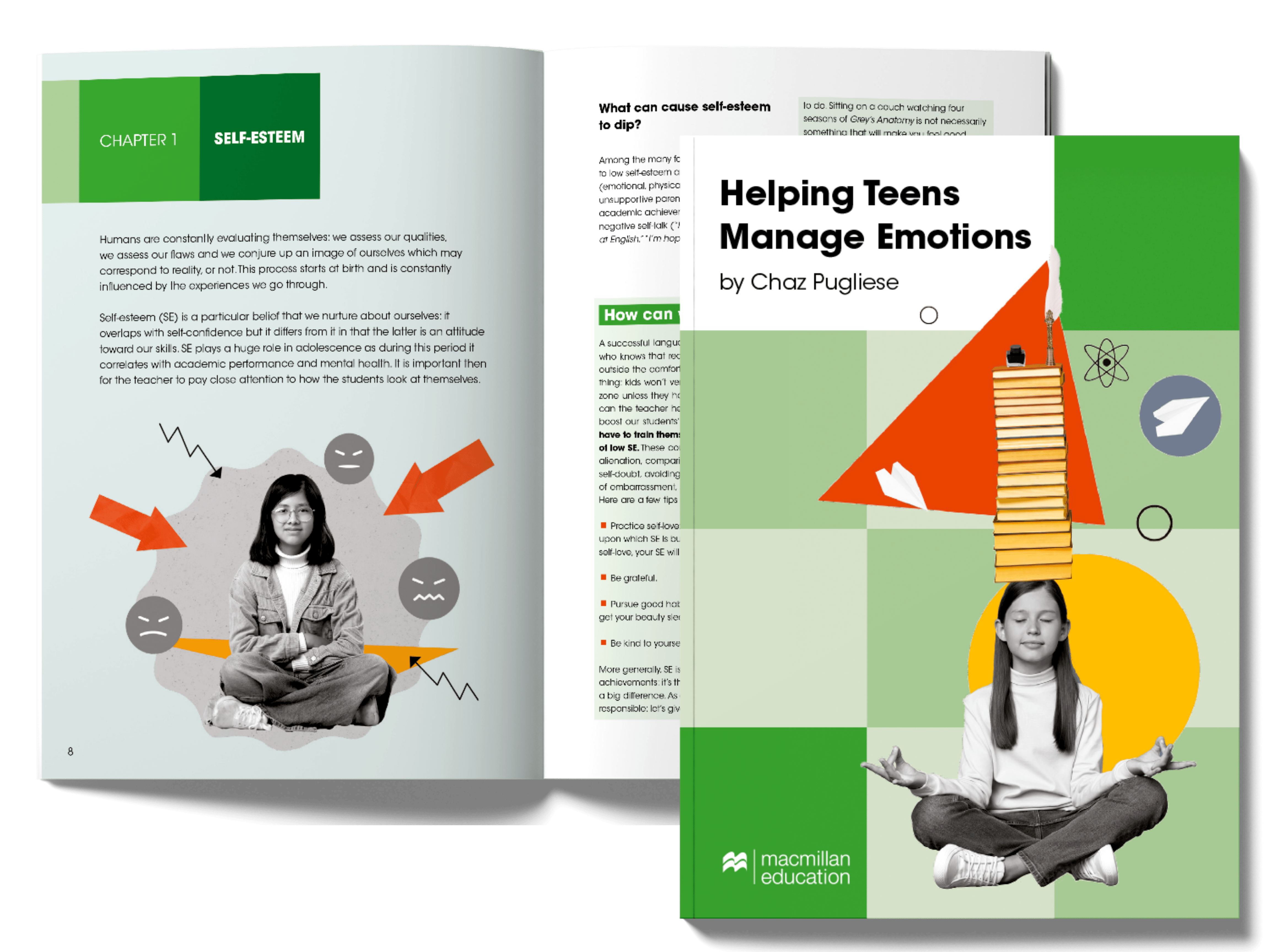 HOW TO HELP TEENS MANAGE THEIR EMOTIONS
In this insightful guide titled Helping Teens Manage Emotion the author, Chaz Pugliese, explores the significance of well-being in teens' classrooms and offers teachers valuable advice on helping their students comprehend and regulate their emotions. The guide presents a variety of activities that educators can use to assist teens in this process.
INVITE YOUR STUDENTS TO TALK ABOUT EMOTIONS
How your students feel impacts their focus, motivation, learning and results. Use our How are you feeling? poster and invite your students to talk about their emotions. Help your students to try to notice, understand and befriend with their feelings. Each feeling is supported by a simple and universal mindful tip written by Chaz Pugliese.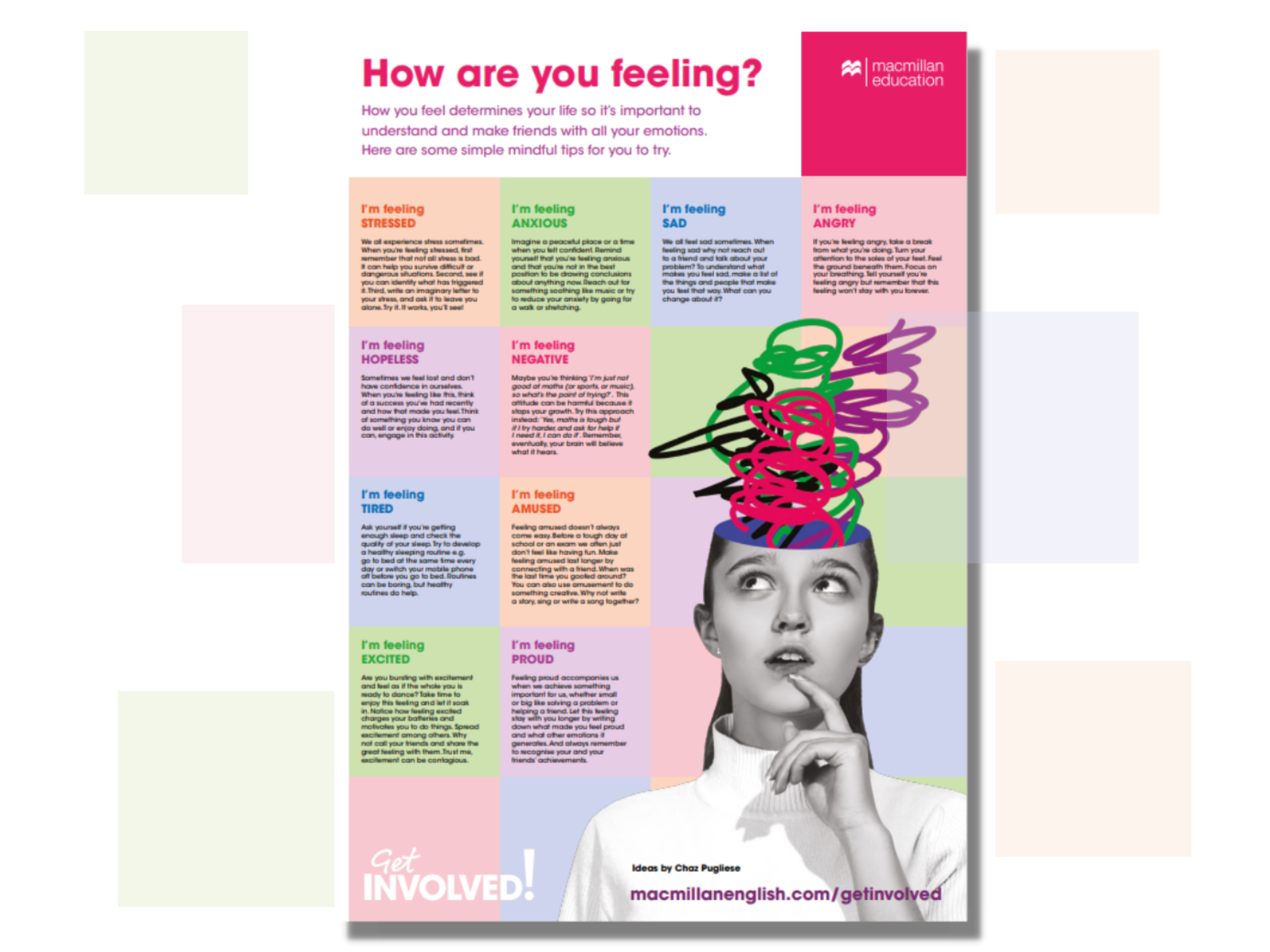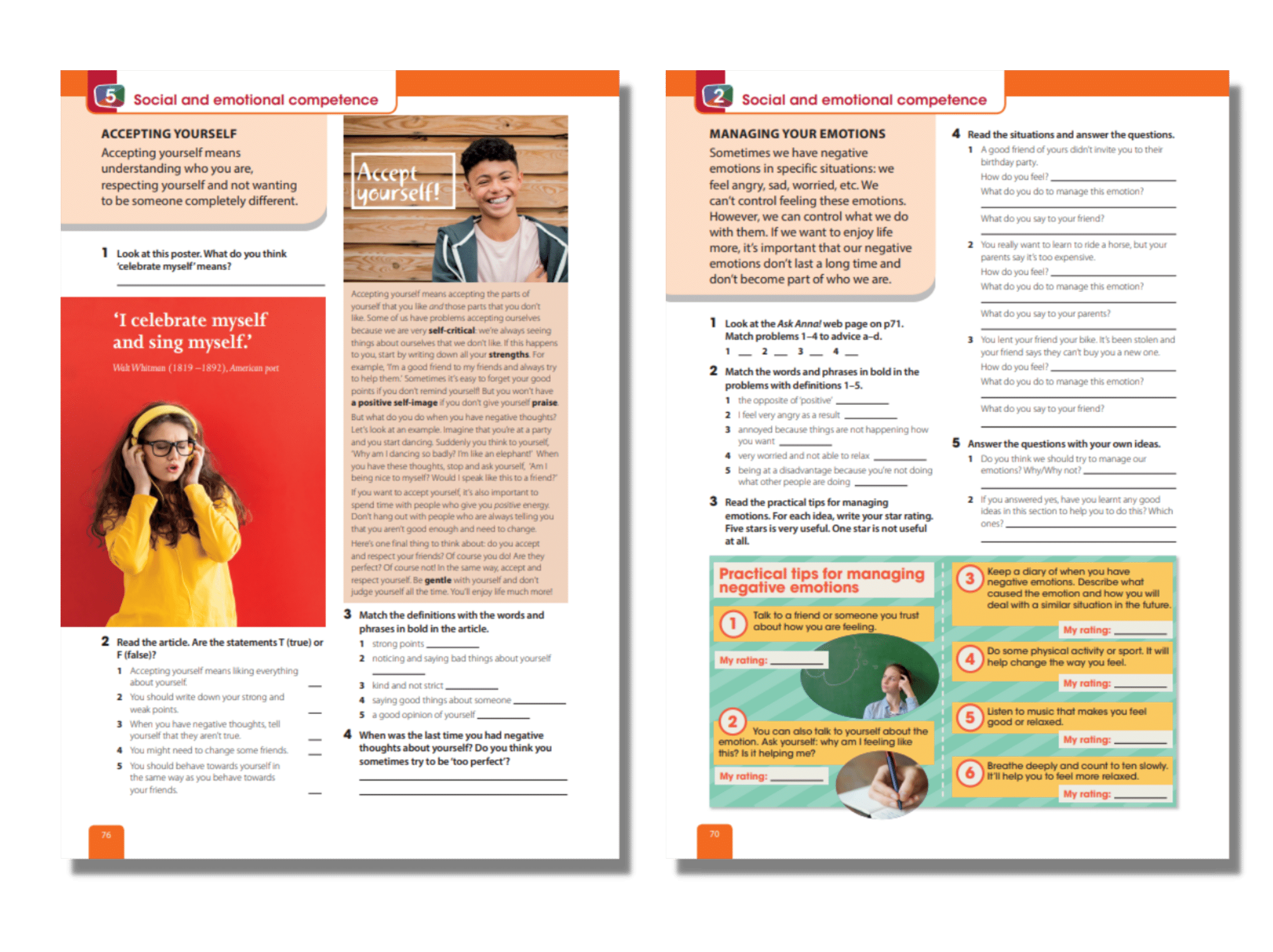 HOW TO TALK ABOUT SEL WITH TEENS?
Download the Social and Emotional Competence sample materials and try them out with with your students. All Social and Emotional Competence sections are part of Get Involved! – a six-level course for teenagers.
CREATE AN INCLUSIVE CLASSROOM
Do you want to know what inclusion in ELT actually means? Would you like to create an inclusive learning environment for your students? Joanna Gore explores the key aspects of inclusive teaching and shares her tried & tested ideas for activities that help you create an inclusive classroom.
EQUIP SPLD STUDENTS WITH KEY LEARNING STRATEGIES
Specific Learning Difficulties (SpLDs) influence how a child learns at school and functions in an outside-school context. Learn how to support individuals with SpLDs in an English classroom? Check what strategies you could use to overcome or reduce the SpLD students' difficulties?
ALL YOU NEED TO KNOW ABOUT PROJECTS
Use our set of practical materials to help you and your students set up and create their projects successfully. Download the KEYS TO SUCCESSFUL PROJECT WORK poster that explains roles and responsibilities in a project and a PROJECT MIND MAP that will help your students capture, connect, and present ideas in a structured way.
TRY & TEST OUR READY-TO-USE PROJECT LESSONS
Are you ready to implement projects in your classes? Then download our ready-to-use project lessons that include videos, lesson plans, project graphic organisers and project evaluation rubrics.
ACCESS PROJECT LESSON FOR A2+ STUDENTS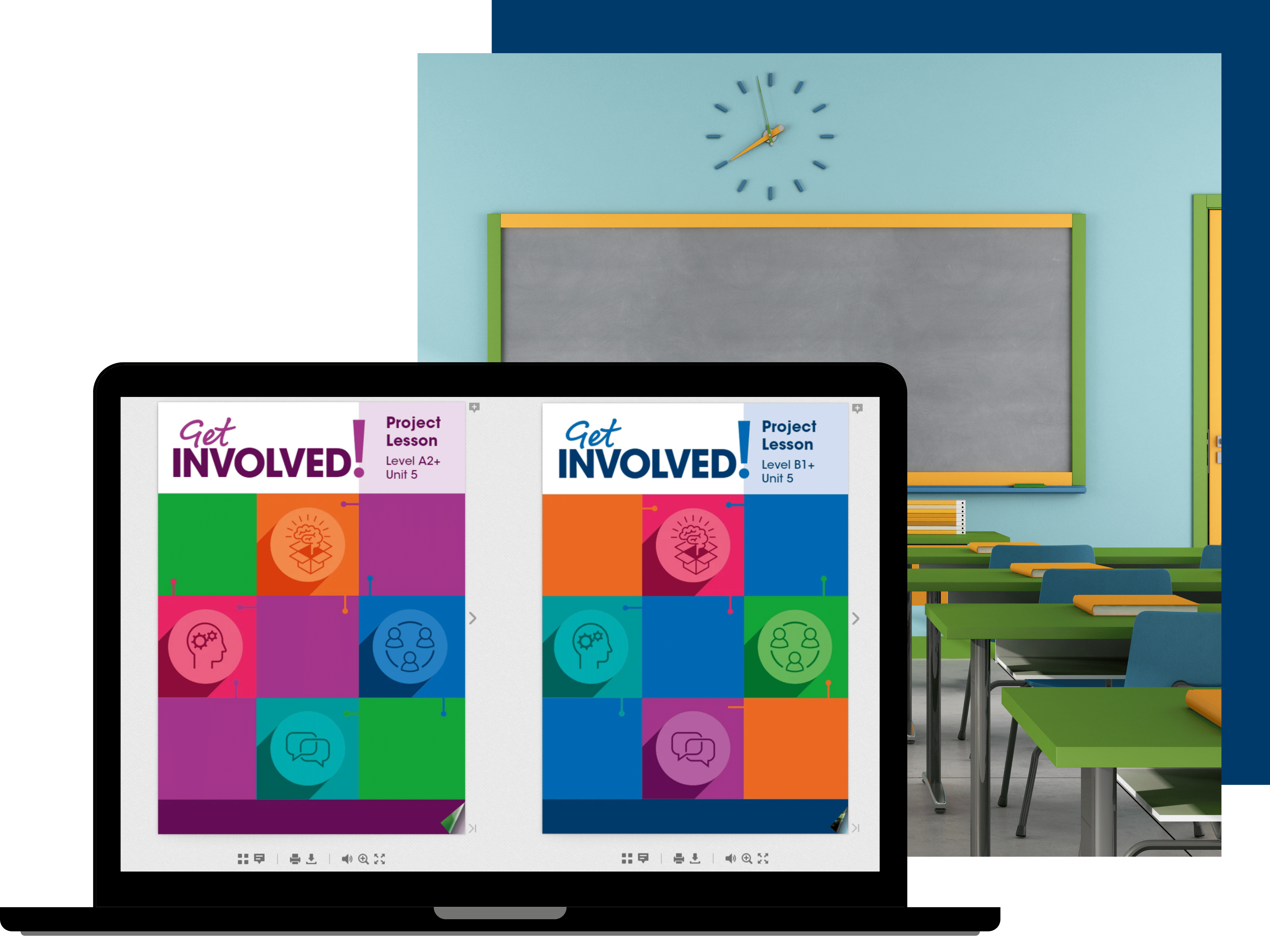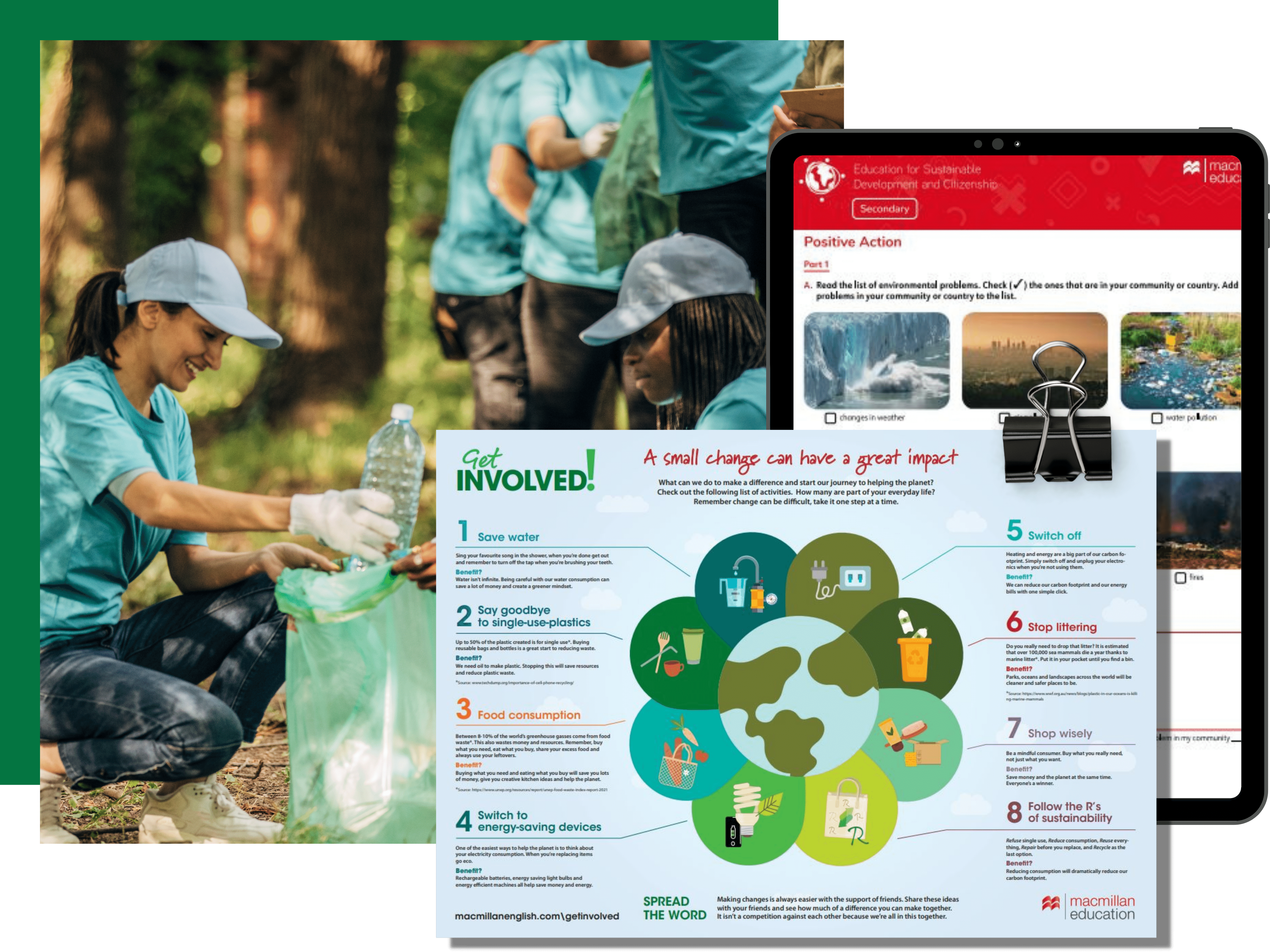 GET YOUR STUDENTS INVOLVED IN SOLVING REAL-WORLD PROBLEMS
Are global and local environmental issues important to your students? If so, then downlod our special lesson plan and the eco-infographic and get your students involved in solving problems that are also relevant to their lives.
LEARN HOW TO HELP YOUR STUDENTS DEVELOP A HEALTHY MINDSET
Watch a session with Kate Pickering, one of the authors of Get Involved!, and learn what social and emotional skills are and what role English teachers can play in helping students develop a healthy mindset. Use Kate's practical ideas for integrating student well-being into your classes, so as to produce positive results during English lessons and in students' life beyond the classroom. Once you have watched the session, you can take a simple quiz and collect a certificate.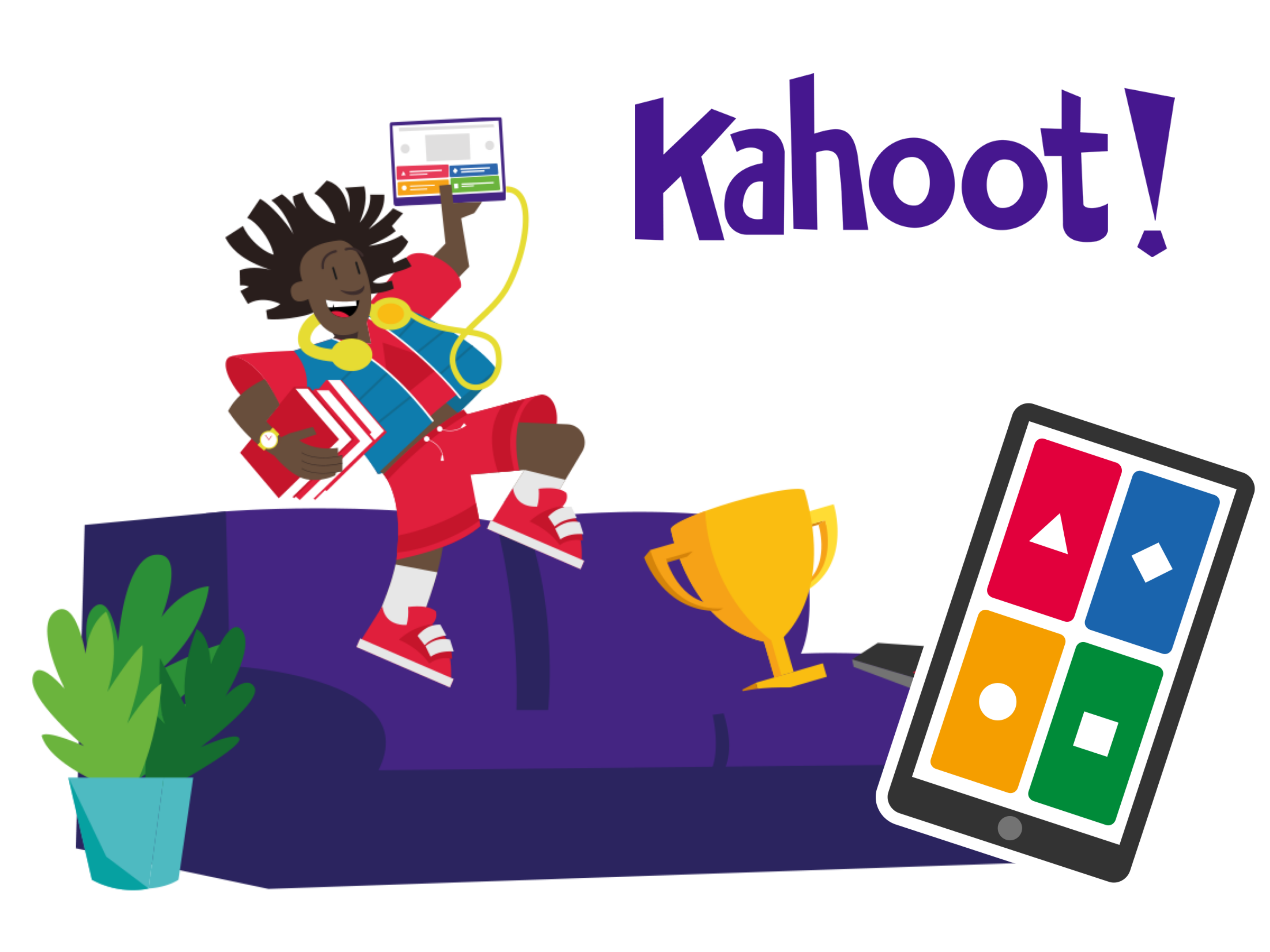 EXPLORE FUN WAYS OF LEARNING WITH KAHOOT
The Kahoot games created for teenage students make lessons easy, fun and exciting. Visit Macmillan Education Kahoot for Get Involved! and help your students revise, reuse and consolidate key lexical items with interactive games fully aligned with the course.