How to create an inclusive classroom environment
Every one of our students is unique, with their own abilities, interests and backgrounds. It's quite a challenge to plan activities and manage classes in a way that keeps all of them interested. In this webinar, Nick Beare looks at teaching techniques we can use to get maximum involvement from our students.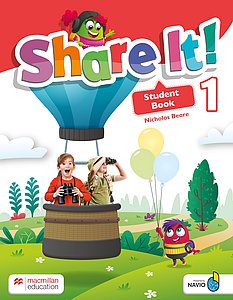 Share It!
Share It! is a captivating 7-level primary course that helps students develop the language and skills needed to become confident users of English.