Learning to think, Thinking to learn
In this webinar Dave Spencer looks at practical ways to develop Thinking Skills with teenagers. He examines a number of simple classroom routines that can encourage our students to get into the habit of thinking critically, creatively and collaboratively, skills that are becoming ever more useful both in and outside the classroom.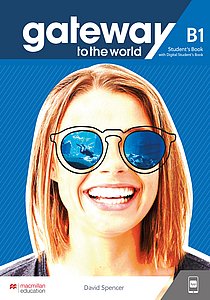 Gateway to the World
Gateway to the World combines brand new content and digital tools with a methodology trusted by thousands of teachers around the world. Author Dave Spencer, a practising teacher of English, uses his first hand classroom experience to create a course guaranteed to resonate with teenagers and equip them with language and skills they need for life.