Let's talk about inclusion in online learning
The global pandemic of 2020 led to an unprecedented rush to move courses online, which both highlighted and potentially exacerbated problems of access, equality and inclusion for many learners worldwide. In this session, Laura Patsko shares some of the insights, tips and surprises we've encountered as we've been learning about how teachers and course designers can not only 'build back better' after COVID-19 – but build back fairer.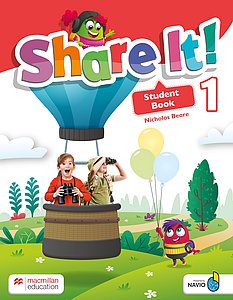 Share It!
Share It! is a captivating 7-level primary course that helps students develop the language and skills needed to become confident users of English.