Level Up Your Teaching with Digital Gaming
Games are being called the future of entertainment media due to their interactivity, rich stories, and context-based problem solving. These characteristics position games as a valuable tool for the language classroom, but they continue to be underrepresented in our teaching practice. In this practical webinar, Juff Kuhn explores games not only as software, but as a literacy. By examining games as a literacy, we can better begin to understand their strengths and weaknesses as a classroom tool and how best to use them in our teaching practice.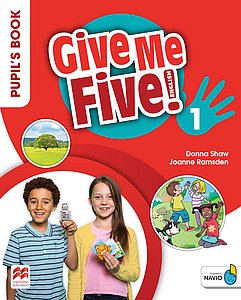 Give Me Five!
Give Me Five! is an engaging 6-level primary course with a strong focus on collaboration and 21st century skills. The dynamic and fun content keeps students motivated to reach learning goals and achieve success in external exams.