Managing the madness: Strategies to promote and protect language teacher well-being
Sarah Mercer is Professor of Foreign Language Teaching at the University of Graz, Austria, where she is Head of ELT methodology. Her research interests include all aspects of the psychology surrounding the foreign language learning experience, focusing in particular on self-concept, language teacher well-being, and positive psychology. She is the author, co-author and co-editor of several books in this area including, 'Towards an Understanding of Language Learner Self-Concept', 'Psychology for Language Learning', 'Multiple Perspectives on the Self' in SLA', 'New Directions in Language Learning Psychology', 'Positive Psychology in SLA', 'Exploring Psychology for Language Teachers' (Winner of the IH Ben Warren Prize), and 'Language Teacher Psychology'.
To teach to the best of their abilities, language educators need to be in the best physical and mental shape possible. Yet, despite all that we know about the critical importance of positive teacher well-being, we foolishly pay very little attention to it in practice. In this workshop, we look briefly at why teacher well-being is not an indulgent luxury but the foundation of good practice. Then the main part of the workshop considers practical strategies for teachers to use to manage their negative emotions and stress, promote positive emotions, and regulate their time and work/life balance. There will be opportunity for participants to discuss the ideas raised and make the content personally meaningful.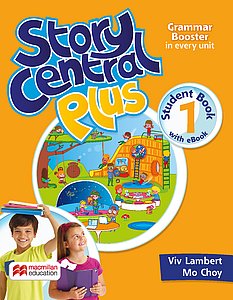 Story Central Plus
We have added more of what teachers told us they loved in Story Central, the best-selling American English primary course, and now we are introducing Story Central Plus!