Phonics in Pre-primary: A Great Place to Start
Teaching young children how to read and write might seem challenging, especially when they are learning English as a second language. But don't worry. This webinar shows you concrete steps to introduce them to phonics as well as useful classroom practices and games to make this process fun!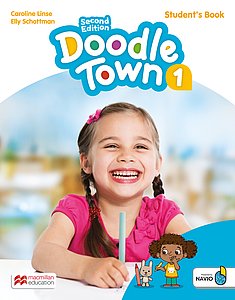 Doodle Town Second Edition
Doodle Town Second Edition is an enhanced version of this best-loved American English pre-primary course, which offers a guided approach to early literacy and a focus on social and emotional learning. It prepares children for their life-long learning journey and is a great place to grow.
Learn more