Q&A: Advancing Students' Global Skills
In this Q&A, John Cruft and Steve Tulk answer questions about Students' Global Skills. This topic covers anything from life skills to global citizenship education. If you want to know how to integrate critical thinking skills into the course you are teaching, or what activities foster creativity, this session is for you.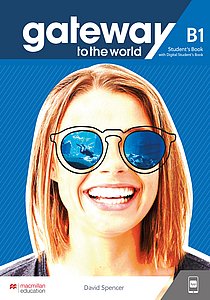 Gateway to the World
Gateway to the World combines brand new content and digital tools with a methodology trusted by thousands of teachers around the world. Author Dave Spencer, a practising teacher of English, uses his first hand classroom experience to create a course guaranteed to resonate with teenagers and equip them with language and skills they need for life.