Seven tips for setting up an exam preparation course
In this practical talk, we explored seven ways to get off to a positive start with your exam preparation courses. Using examples from the new 4th edition of the "Ready for" series, we looked at how implementing best practices like needs analysis and regular revision at the beginning of a course can help students go from point A to point B, ensuring they reach their goal of successfully passing their exam.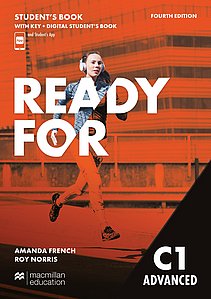 Ready for C1
The bestselling Ready for series has been helping students prepare for their exams for over twenty years. This fully updated 4th edition of Ready for C1 Advanced continues to provide the in-depth exam training which the course is known for.