Stories at the heart of learning in the Primary classroom
Everybody loves a story! Putting stories at the heart of your lessons can inspire imagination, creativity and learning. Viv Lambert looks at using stories to teach language in the Primary ELT classroom, but also as a springboard to broader topics and life skills, including Critical Thinking, CLIL (Content and Language Integrated Learning), and SEL (Social and Emotional Learning).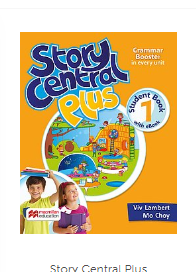 Story Central Plus
Where creativity & language learning come together
The bestselling American English primary course is back and better than ever!