---
ELT expert Chris Rose was joined by special guest storytellers Carol Noakes and Mike Dodsworth for a full day of webinars all about how to use the art of storytelling to transform your teaching and engage your learners in a range of contexts and levels.
Find out more about why storytelling matters in our featured interview with professional storyteller Mike Dodsworth.
---
Chris Rose : The power of cross-cultural storytelling
Who is it for?
This webinar is aimed at teachers of secondary level / teenage students of English.
What is it about?
Join ELT expert and Macmillan Readers author Chris Rose for an inspiring webinar and discover how stories can pass from one culture, country, time or tradition to another – making them perfect for teaching listening and speaking in the classroom.
What you will gain from the webinar:
How to use simple stories to captivate and motivate your students
More about the structure and evolution of stories, and about their power and flexibility as a learning tool
How to boost cultural awareness and understanding through storytelling
How to get your learners listening, thinking, and talking!
---
Carol Noakes: Storytelling: The key to powerful public speaking and presentations
Who is it for?
This webinar is aimed at those teaching Business English students and Adult learners of English.
What is it about?
Join expert voice coach Carol Noakes and explore how storytelling can help build confidence in a business context. This webinar includes activities to help students develop and deliver stories in presentations as well as creative storytelling activities for groups to encourage flexibility and fast-thinking.
What you will gain from the webinar:
An understanding of the persuasive power of storytelling
How storytelling can help students gain confidence in speaking at work
How to create and tell stories together as a group
How to bring stories to life with your voice
---
Mike Dodsworth: Creating, adapting and performing stories with young learners
Who is it for?
This webinar is aimed at those teaching English to primary level / young learners.
What is it about?
Let Storyteller Mike Dodsworth show you how to create imaginative stories together and how by adapting and performing them the class can develop critical thinking skills, recycle grammar and vocabulary whilst growing in confidence as speakers.
What you will gain from the webinar:
Confidence in storytelling to your class
Understanding of how to create and tell stories together as a group
How to use stories to bring creativity and literacy to life in your classroom
How to get your learners thinking, talking and excited about English!
Chris Rose has been working as a teacher, teacher trainer, translator and materials writer for nearly twenty years now. For a long time he worked for the British Council in Italy, where he was responsible for integrating arts and education work. Since then, he has also worked in India, Germany, Syria, Morocco, Lebanon and Russia.
His chief ELT interests are literature in language teaching, creative writing activities, extended reading, storytelling and language change. He is an Associate Trainer at NILE. He also writes short stories and essays under the name C.D. Rose.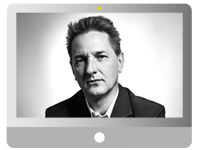 Carol specialises in public speaking, presentations and positive influencing through connecting with your audience and creating rapport. She coaches groups and individuals to increase their personal impact at work.
Carol worked as an actor for many years in theatre and television, as a lecturer at drama schools, and as a presenter in the corporate world, before gaining an MA in Voice Studies at Royal Central School of Speech and Drama. Since then she has worked across sectors and at all levels in organisations and Government departments – including several years delivering programmes for the Foreign Office – as a speaker and personal development coach, and as a visiting lecturer for both RADA and Royal Central School in their business units.
Carol has a passion for improvisation and the ways in which creative playfulness can add to our range and repertoire as communicators, and the actor skills that can support our ability to make powerful performance choices.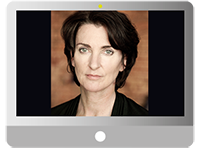 Mike specialises in physically energetic telling with an emphasis on interacting with his audiences and bringing stories to life.
Mike trained at Exeter University before touring as an actor, acrobat and musician, and is the Artistic Director of Arts organisation Pinpoint Create. Inspired by the writings of Vsevolod Meyerhold he began directing theatre, placing an emphasis on strong ensemble playing, unusual theatre spaces, movement and clear storytelling.