Towards Better Informed Assessment Online and Offline
As we all know, traditional, pre-pandemic ways of learner assessment have come under a lot of pressure when confronted with the realities of on-line teaching. So, let's put together the lessons learnt.
Which strategies, forms, and types of assessment should be focus on, in both on-line and off-line contexts? Come along for ideas and super practical tips on how to enrich your repertoire of assessment techniques, task types and tools.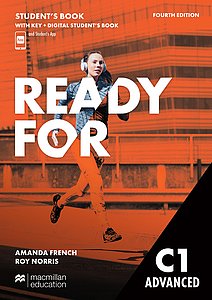 Ready for C1 Advanced 4th Edition
The bestselling Ready for series has been helping students prepare for their exams for over twenty years. This fully updated 4th edition of Ready for C1 Advanced continues to provide the in-depth exam training which the course is known for.