Beyond
Learn BEYOND. Teach BEYOND. Go BEYOND.
Beyond is a 6-level course for teenagers, taking them from A1+ to B2 level of the CEFR. The combination of language skills, life skills and engaging topics prepares students for success in the 21st century classroom and beyond.
By encouraging students to use new language skills in various real-life scenarios, Beyond equips them with an effective set of communication tools. Personalisation allows learners to apply new-found skills to their own experiences, making the learning process more relevant and memorable. Rigorously benchmarked against CEFR and international exams, Beyond also provides a clear and easy-to-use structure to plan and monitor students' progress.
Key features
Students develop their language skills and boost their confidence to communicate through the speaking tasks, presentations and carefully tailored writing tasks.

A series of specially-produced videos, including the Moving Picture and Speaking Videos, helps students acquire and retain knowledge in a visually impactful way.

Life Skills lessons ensure students develop academically, as well as grow into self-aware, considerate and confident individuals.

Perfect for mixed-ability classes, Beyond enables teachers to enhance the learning process for individual students.

The complete digital offer helps teachers to deliver heads-up interactive lessons and provides additional resources and practice.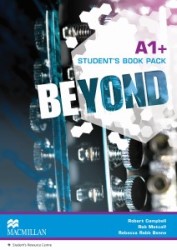 Student's Book Pack
The Beyond Student's Book Pack consists of the print Student's Book with a code that gives access to the Student's Resource Centre. This provides a reference bank for media, including workbook audio, extra vocabulary and listening materials.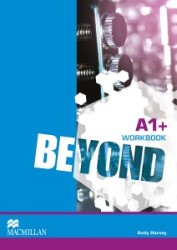 Workbook
The Beyond Workbook provides students the chance to consolidate their learning throughout the course. Every Workbook unit includes extra grammar and vocabulary consolidation pages, which are cumulative throughout the book and therefore provide thorough language recycling. The Workbooks are ideal as a homework tool or for use in class.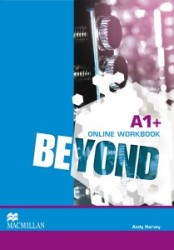 Online Workbook
This is an online version of the Beyond Print Workbook. The Online Workbook contains interactive versions of all the Workbook activities, providing students with a fun and engaging approach. Also, included is an integrated teacher-operated Gradebook which allows instant feedback and progression checks.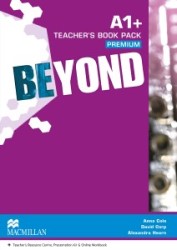 Teacher's Book Premium Pack
The Teacher's Edition Premium Pack provides teaching tips and detailed information on how to use the course. There is handy guidance on timings for every section of the Student's Book and Workbook. Access to the Teacher's Resource Centre is included. This contains the Presentation Kit, Digital Student's Book, Online Workbook and much more.