Better readers make for better learners
Global Readings, A Primary Literacy Anthology is a rich collection of texts from different genres guaranteed to spark children's imagination and foster a real love of reading!
English Type

International English

Number of levels

6

CEFR Levels

PRE A1 - B1+
Global Readings contains a variety of fiction and non-fiction texts, as well as activities for learners to explore literacy concepts, develop reading skills, and respond to what they have read. As they work through the programme, students improve their thinking and self-reflection skills, which will allow them to become more effective and independent readers.
Taken from the much-loved Global Stage Literacy Book, this reading programme can be used alongside any English language course.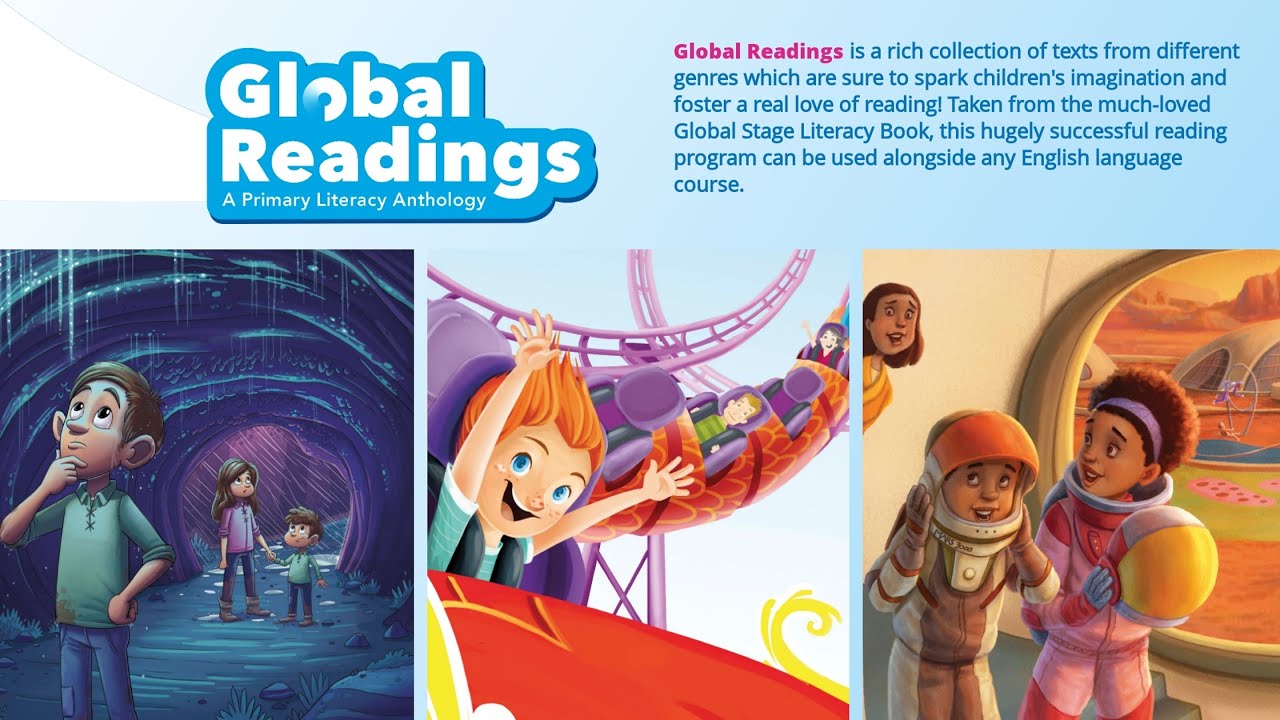 A VARIETY OF READING GENRES

A wide range of fiction and non-fiction texts familiarises students with different reading genres, broadens their knowledge about the world and consolidates their language skills.

EFFECTIVE READING STRATEGIES

The programme enhances students' reading strategies, such as summarising ideas or visualising information, so they are better able to understand and remember what they have read.

READING SKILLS DEVELOPMENT

Reading comprehension skills development improves students' ability to analyse texts which aids their understanding and enjoyment of reading.

Beautiful illustrations, photos and diverse formats allow students to practise multiliteracy skills by interpreting, recognising, appreciating and creating meaning.

Reading Videos and the Digital Student's Book bring reading and learning to life, keeping students motivated and engaged.
WATCH SAMPLE COURSE VIDEOS
Reading videos provide a different kind of exposure which helps students to understand the nuances within the stories, reflect on how the language is used and to essentially gain a deeper understanding of the stories. Let's take a look at some of them!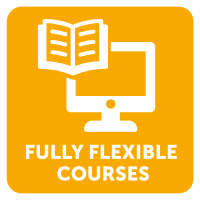 FULLY FLEXIBLE COURSE
In CLASS, at HOME, or BLENDED
– whatever your teaching situation is – we will support you every step of the way with the right course, digital solutions, training and technical assistance so your lessons run smoothly every time.
Blended Pack
This blended solution consisting of the print Student's Book and the Digital Student's Book is ideal for face-to-face or online classes. The Digital Student's Book includes interactive, self-marking activities as well as the audio and video content from the course.
Digital Pack
The Digital Student's Book with fully interactive and self-marking activities also includes the audio and video content from the course, making it ideal for face-to-face or online classes.
Digital Teacher's Edition with Teacher's App
This package includes a flexible Enhanced Teacher's eBook for on-screen lesson preparation. It gives access to the Teacher's App, Progress Tracker as well as the Resource Bank.