In Company 3.0
The English course for working professionals
In Company 3.0 is a best-selling, 5-level course trusted by thousands of teachers worldwide. The skills-based Business English series, aimed at professional, adult learners seeking to realise their full potential as speakers of English at work, delivers immediate and tangible outcomes.
In Company 3.0 provides updated and expanded content and builds on the success of previous editions, making it the English course of choice for established business professionals. The course delivers strong, skills-based material with immediate and tangible outcomes. Short, accessible units focus on key business trends, people skills and everyday business scenarios, and demonstrate the practical application of functional language in business contexts.

NEW for this third edition is a neat and compact blended learning solution for both students and teachers with a new Digital Student's Book that is compatible with tablets. The interactive Online Workbook gives students the opportunity to practise language online and on-the-move, and teachers can track students' progress through automatic gradebooks. In addition, the Student's and Teacher's Resource Centres provide easy access to class audio, a Presentation Kit for interactive whiteboards, extensive video content, and additional learning material, including photocopiable resources, tests, and worksheets.
Key features
The Starter Level is carefully designed to provide students with essential language for survival and success at work.

Case study videos such as In Action and Interviews simulate real-life business situations and showcase global business professionals encouraging fast, contextual learning.

Each unit is a fast track to competence in a particular business skill and target language is selectively introduced, giving students the chance to fully understand it before going on to tackle fluency activities.

The Digital Student's Book and Online Workbook give students the opportunity to maximise their study time inside and outside the classroom.

The Teachers' Resource Centre provides access to additional photocopiable materials, tests, worksheets as well as audio and video content.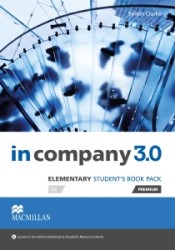 Student's Book Pack Premium
The Student's Book Premium Pack contains the Student's Book and webcode access to online components. The Online Workbook allows students to practise language online and on the move and see their progress. The Student's Resource Centre gives access to additional material such as audio, video, answer key, glossary, phrase banks and worksheets.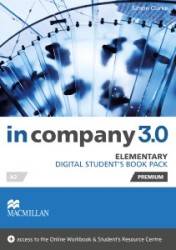 Digital Student's Book Pack Premium
An interactive digital version of the print Student's Book, and suitable for tablets. It is page faithful to the Student's Book and includes embedded video and audio, plus interactive practice to provide a rich user experience. Part of the Digital Student's Book Premium Pack, including Student's Resource Centre and Online Workbook.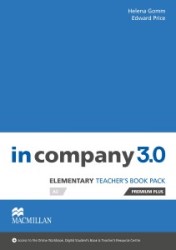 Teacher's Book Premium Plus Pack
Includes a print Teacher's Book with webcode access to an Online Workbook, which allows you to track classes and individual students' progress via an automatic gradebook, and a Teacher's Resource Centre with downloadable video and audio, tests, worksheets and much more. Also comes with access to a Presentation Kit and Digital Student's Book.