Macmillan Natural and Social Science
A course for children studying science in English
Macmillan Natural and Social Science is a 6-level primary course specifically designed for young learners studying science, history or geography in English.
Macmillan Natural and Social Science is a six-level course for children studying science in English. The course develops children's knowledge of science, history and geography as well as providing systematic development of English language skills. The activities are varied in their approach to provide a motivating stimulus to children's learning and cater for differences in learning styles.

A key feature of the course is the development of English language skills alongside science content. All four skills of speaking, listening, reading and writing are introduced and built on.
Key features
Emphasis placed on subject content, as well as language development, gives young learners a head start early in their education.

Children are introduced to critical and investigative thinking through in-course experiments which hone skills like evidence gathering and observation.

Songs, raps and stories help to bring context to the various concepts being studied, making lessons memorable and engaging.

Every unit in the Student's Book ends with a set of revision pages to help learners consolidate their knowledge and practise their skills.

Slide shows, animations and interactive posters to be used on interactive whiteboards or with a projector make lesson planning easy.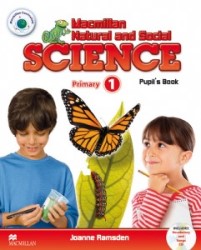 Pupil's Book
The Pupil's Book includes the best of both worlds; a thorough approach to scientific content and method integrated with English Language Teaching techniques such as stories, songs and raps that are proven to facilitate the acquisition of content and concepts. The accompanying Songs and Vocabulary CD provides audio from the book.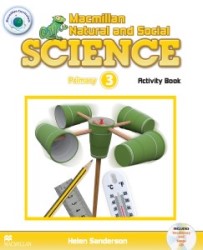 Activity Book
The Activity Book offers a range of engaging exercises to consolidate and extend the topics covered in the Pupil's Book. It also provides pupils with additional reading and writing practice of the science content. Accompanying Vocabulary and Songs CD contains recordings to complement Activity Book material.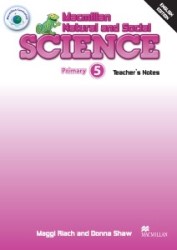 Teacher's Book
The Teacher's Notes contain lesson plans which provide easy to follow instructions for carrying out the activities and suggest ways in which to generate discussion or stimulate interest and investigation amongst the students. Useful ideas and support is also included, along with CLIL methodology and classroom management sections.