Shine
A three-level teenage course featuring a clear, systematic approach to grammar
Shine is an exciting three-level course for teenagers which features a clear and systematic approach to grammar set within a topic-based framework. Projects challenge students with grammar exercises and allow them to grasp a deeper understanding of the English language. A sound file and dramatised dialogues practise pronunciation and provide students with the confidence to speak orally.
Key features
Nine project ideas at the back of the Student's Book

A Grammar File which summarises grammar within each lesson

A Sound File which focuses on pronunciation and intonation

Games and Fact Files

Dramatised dialogues for students to act out in class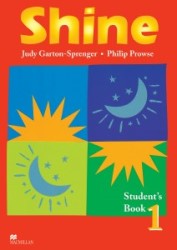 Student's Book
The Student's Book has nine motivating, topic-based units to interest students. Each unit consists of three skills-focused lessons, a revision lesson and various challenging projects. The pairwork activities allow students to collaborate with each other, while a grammar summary and word list offer a useful way to refer to key points when needed.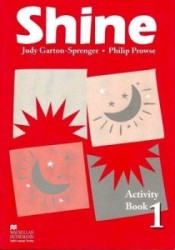 Activity Book
The Shine Activity Book offers a wide range of extra practice material that complements and accompanies the learning from the Student's Book. A review unit is found at the end of each unit which consists of more formal exercises, making for a great way to test students and monitor progress.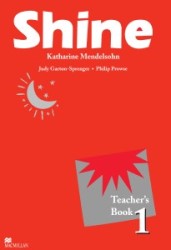 Teacher's Book
The Teacher's Book gives a clear step-by-step guide to using the course with lesson notes providing teachers with the ability to change and adapt the lesson to accommodate the class. Extra optional activities, ideas for warmers and homework suggestions are also included, along with answer keys and tapescripts for the exercises within the course.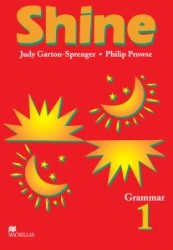 Shine Grammar Student's Book
The Shine Grammar 1 Student's Book develops and consolidates all the grammar covered in Shine 1 and can be used with any coursebook. The lessons can be covered in one teaching hour.