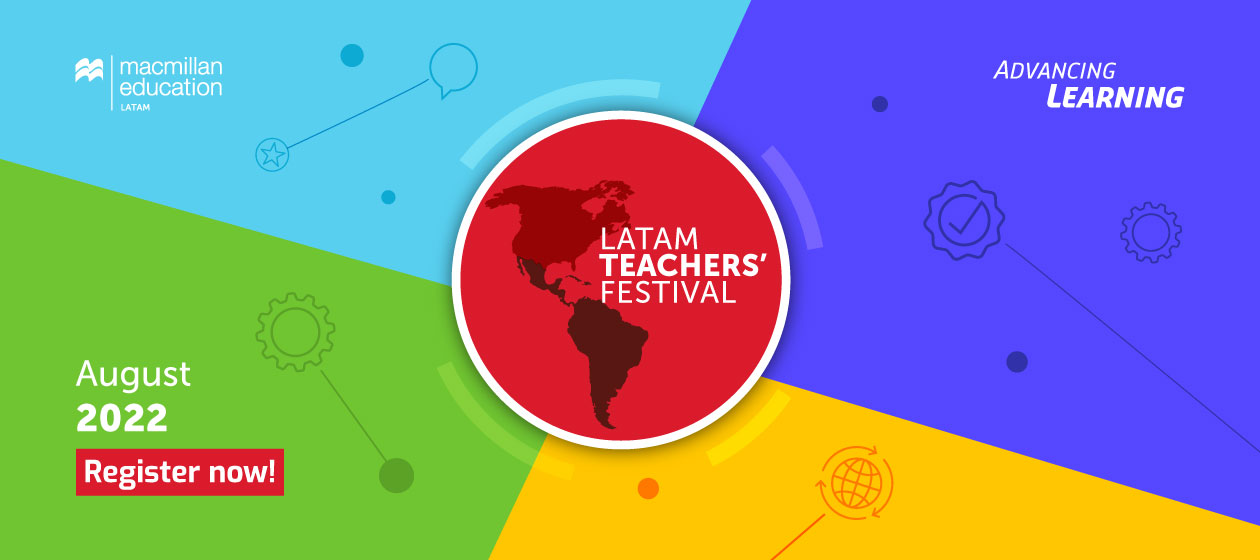 The Advancing Learning Latin America Teachers' Festival will be building on your language teaching experience as well as showcasing our fully flexible solutions, courtesy of Macmillan Education authors and consultants. Registration open now!
3:00 - 4:30 pm- Guatemala, Nicaragua, Costa Rica, El Salvador, Honduras
4:00 - 5:30 pm- Colombia, Ecuador, México, Panamá, Perú
5:00- 6:30 pm- Chile, Bolivia, Paraguay
6:00- 7:30 pm- Argentina, Uruguay
With a wide range of speakers and topics, there is sure to be plenty to help you advance your teaching.
Find out what is new in our catalog and how it supports you, your students and institution.
From Pre-primary to University or Language Centers, there is something for you.
Getting Students to Speak by Emma Heyderman
Get Involved! Showcase with Rogelio Chacón
10th August 2022
Collaborative Learning: From Local to Global by Dave Spencer
Gateway to the World Showcase with Kenni Sermeño
11th August 2022
Designed to connect people through English by Gareth Rees
.
Language Hub Showcase with Angel Bonilla
23rd August 2022
The Real World and the Classroom: Developing Global Skills for Adult Learners by Rhona Snelling
Speak Your Mind Showcase with Sofía Gómez
24th August 2022