Pronunciation Skills Videos
Pronunciation Skills Videos
In an exclusive series of short videos about pronunciation, pronunciation learning and how to teach pronunciation, Adrian Underhill offers practical advice to help teachers teach their students the different sounds of the English language.
Adrian Underhill is the series editor for the Macmillan Books for Teachers and author of Sound Foundations, the inspiration behind the award-winning Sounds: Pronunciation App.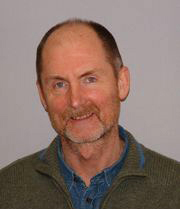 Adrian is the series editor of the Macmillan Books for Teachers, author of Sound Foundations: Learning and Teaching Pronunciation and an advisor in the development of Macmillan English Dictionary.
After working as a teacher and trainer for many years and as director of the International Teacher Training Institute at International House in Hastings, Adrian now works as an ELT consultant and trainer.
As past president of IATEFL, Adrian started the first IATEFL interest group which was in Teacher Development. His current interests include not only pronunciation teaching, but applications of complexity theory and holistic thinking to learning and to the way we teach and work.
Pronunciation Skills Videos
In this 39 video series about pronunciation skills Adrian Underhill demonstrates why it's important for native and non-native teachers to take a practical approach to teaching pronunciation.
This series examines in detail the Phonemic chart, the three levels of pronunciation, the physicality of pronunciation and the 'muscle buttons'. We then have some recommendations for native and non-native pronunciation teachers and the best way to help English students with unfamiliar sounds. Following up we have a series of videos on using the Phonemic chart to teach pronunciation of particular sounds in a very interactive and engaging way.
Start watching now to learn more about the Phonemic Chart, explore the physicality of pronunciation, and find tips to effectively teach pronunciation in your language classes.