American Inside Out Evolution
Meet the evolution
American Inside Out Evolution renews our commitment to meaningful presentation, meaningful practice and meaningful communication, now with a more diverse selection of texts reflecting the variety of genres on offer in today's multi-media world.
With a new design and more concise format, American Inside Out Evolution is aimed at students who don't have much time but want to learn the language thoroughly. American Inside Out Evolution includes new digital components designed to meet the expectations of students operating in a digital world.
Key features
From level Elementary to Advanced, the series offers an alternative Split edition.

Anecdotes give students a chance to tackle longer pieces of discourse.

The series provides a completely new digital offering.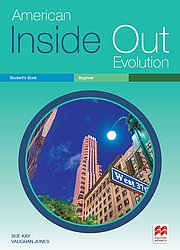 Student's Book Pack
The Student's Book comes with a new design, modern and in tune with the students' reality. 100% new reading texts with activities have been included in all levels. Every unit includes a new Life Skills section and in the Language for Life section fun and engaging dialogues provide a portable toolkit of functional language.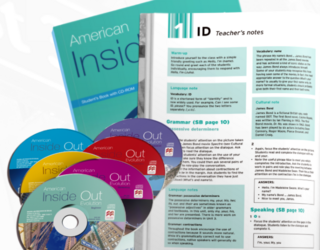 Teacher's Book Pack
The Teacher's Book comes with the Audio CD and presents the activities answer keys plus the Teacher's Manual, with detailed and practical teacher's notes to help you make the best of your classes.
It also includes an access code to the Teacher's Presentation Kit, which brings together everything you'll need – answer keys, audio, tools and extra resources – and gives you the power to choose among a wide array of devices to enrich your classroom experience.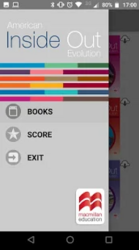 Language Learning App
This is a simple, practical and useful app that brings real extra language practice, through listening and video activities, all mapped against the coursebook levels and the CEFR. It may be used in the classroom, as an extra practice tool, but also on-the-go. Get it on Google Play and App Store.