Breakthrough Plus 2nd Edition
Breakthrough Plus 2nd Edition
builds on Macmillan's best-selling series for young adults and adults, adopting a communication-focused approach to help learners develop their listening and speaking skills.
The flexible material and pick-and-mix-nature of Breakthrough Plus 2nd Edition is ideal for mixed-ability classes and encourages students to become confident and fluent speakers. Authentic, natural language is practised through engaging and relevant tasks, motivating learners to overcome challenges and apply what they have learnt.
Key features
Focus on communicative activities provides a dynamic and engaging classroom experience to improve students' listening and speaking skills.

Each unit contains Skills Expansion Pages which help teachers meet the needs of all students, regardless of their current ability or learning speed.

New Conversation and Exchange Videos now accompany the already existing Expansion Videos, further enhancing the course aimed at building students' confidence to communicate in English.

Transferable skills, essential for study and work, are developed through the new Presentation Skills sections which provide practical models that students can adopt and replicate.

Teachers can provide a heads-up interactive learning experience through the new and enhanced Teacher's Presentation Kit and Resource Centre.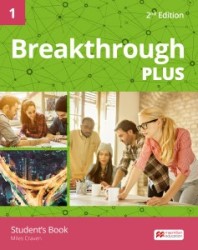 Student's Book
Breakthrough Plus 2nd edition Student's Book is an updated and expanded edition of Breakthrough Plus, the successful communication-focused course that builds young adult and adult learners' confidence to use English and communicate in everyday situations. This new edition contains newly-updated content with a fresh design and 30% new photos.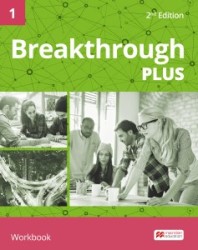 Workbook Pack
New print workbook pack available for this new edition, containing extra practice material along with webcode access to a Student's Resource Centre which provides Student's audio, video, video and audio scripts, workbook audio and scripts.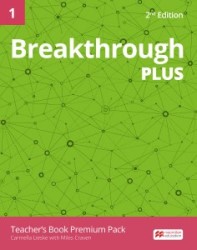 Premium Teacher's Book Pack
The comprehensive teacher's book contains easy-to-implement lesson plans and answer keys. The Teacher's Book Premium Pack comes with a webcode providing access to: a Teacher's Presentation Kit, Test Generator and Teacher's Resource Centre.