Mind Series 2nd edition
Open Your World
The Mind series (comprising openMind and masterMind) is a ground-breaking course that provides learners with the professional, academic and personal skills they need. Not only are language skills developed in the course, but also 21st-century skills that students need in order to have a better awareness of self and society, to handle the demands of their study and learning and to deal with challenges in their work and career.
The course offers a flexible combination of materials to ensure that students are learning from a variety of sources: content-rich reading texts, speaking and writing workshops, high-quality video, self-study Online Workbooks, and projectable Student's Books for IWBs. There is also a new digital version of the Student's Book optimized for tablet use with interactive activities, and integrated audio and video, which helps to lend the course to blended or distance learning programs.
Key features
Students will explore contemporary topics, develop real language skills, and prepare for work, for study and for life and success in the 21st Century, using a flexible combination of digital and traditional components.

Online Workbook available: an interactive and online version of the Print Workbook which consolidates and reinforces material from the Student's Book and includes the Student Gradebook - an automatic scoring feature which provides instant feedback and allows results to be monitored by teachers

Teacher's Presentation Kit for IWBs enables more communicative heads-up learning

New Digital Student's Book optimized for tablet use gives more choice in how and when students study and includes audio and video assets and interactive activities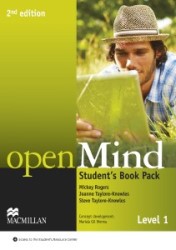 Student's Book Pack
The Student's Book Pack contains a print Student's Book that is visually engaging with each unit incorporating the course theme of Life Skills, along with Grammar sections, Support boxes and a writing syllabus. A DVD is included and a webcode providing access to the Student's Resource Center where video worksheets and audio are available.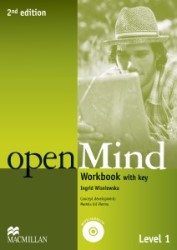 Workbook with CD and Key
The Print Workbook pack consolidates and builds on the language and topics taught in the Student's Book. The Workbook is perfect for recycling language, reinforcing material already learnt and providing extra activities. The accompanying audio CD contains all the listening exercises used in the Workbook. This is a 'With' Key version.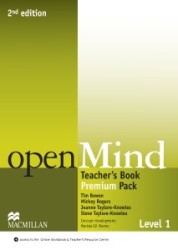 Teacher's Book Pack Premium
The Teacher's Book Premium Pack consists of the Print Teacher's Book with Class audio CD, DVD, webcode to the Teacher's Resource Centre, Online Workbook and Presentation Kit. The Online Workbook allows teachers to track student progression through the Gradebook, while the Presentation Kit is a digital version of the Student's Book.