New Inside Out
Created by teachers for teachers
New Inside Out is the internationally successful 6-level general English course for adults. The course uses meaningful presentation, practice and communication with a strong emphasis on personalization.
By creating a structured learning environment that speaks to students' own experiences. New Inside Out involves and engages learners in a lively and communicative way. Working closely with teachers and students, authors Sue Kay and Vaughan Jones discovered what works in a real classroom environment. The result is a course that helps teachers create optimal learning conditions.
Key features
The Useful Phrases and Vocabulary Extra sections allow students to practise functional, real-world language in a context that interests them.

A new Grammar section provides a summary of the new grammatical structures as well as extra practice.

The Workbook contains a complete writing course that provides extensive standalone practice for students in their own time.

The comprehensive all-in-one Teacher's Book provides teachers with notes, tips and photocopiable activities.

The eBook provides students with a page-faithful version of the printed Student's Book with embedded audio.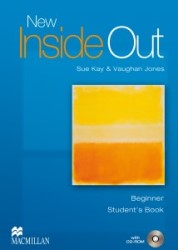 Student's Book with CD ROM Pack
The Student's Book Pack consists of a visually engaging, 16 unit Student's Book that covers a range of topics and develops the core skills through challenging and fun activities. Special 'Extra' sections further develop student understanding, while the accompanying CD-ROM provides a wealth of interactive practice activities.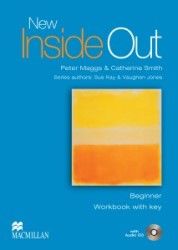 Workbook with Key
The Workbook Pack provides further practice of all the main points in the Student's Book, plus extra listening practice, pronunciation work and a comprehensive writing course. Also included are short stories that help to recycle the language previously learnt. Completing the pack is an Audio CD with all the listening material and an Answer Key.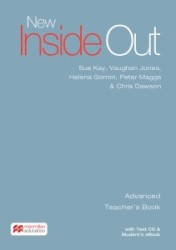 eBook Teacher's Pack
The Teacher's Book Pack contains complete teaching notes with answer keys for all the activities. Teaching ideas and suggestions are provided throughout, along with photocopiable grammar, vocabulary and communicative activities. The Test CD contains listening material and word files, while an electronic version of the Student's Book is included.