IELTS Introduction
A new IELTS course!
IELTS Introduction with the accompanying skills book is designed to prepare ambitious lower level students for the IELTS exam using a guided, step-by-step approach.
Aimed at students in band 3-4, IELTS Introduction is a topic-based course geared toward helping students increase their IELTS score through comprehensive and engaging learning tasks. Clear and practical information on the exam is given, as well as advice on the strategy and techniques needed across all 4 skills to be successful.
Key features
While the course addresses all four language skills, there is a special focus on the productive ones, Speaking and Writing, which usually pose more of a challenge to the students.

Students will be able to make links between exam tasks and their own language development through Language Focus and Vocabulary sections.

Students can build confidence in key areas using the Study Skills sections at the end of each unit, complete with exam information and tips.

An accompanying Skills Book contains further practice for students, presenting an ideal opportunity for self-study outside of the classroom.

Teachers who are new to the IELTS exam will find a lot of useful guidance and information in the Teacher's Book.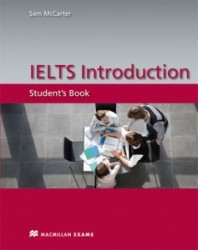 Student's Book
The IELTS Introduction Student's Book is designed to help students prepare for the IELTS Academic Module. The book aims to take students with a global IELTS band score of 3 through to a band score of 4 with 12 detailed units containing grammar and vocabulary activities, model answers, writing sections, useful advice and audioscripts.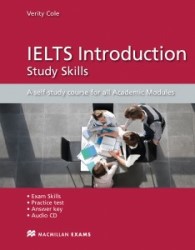 Study Skills Pack
The Study Skills Book contains further practice for students to do as self-study. The content follows the unit themes of the Student's Book, providing exam practice and allowing students to become confident with IELTS tasks. An Audio CD contains all the listening practice, while there is also an entire practice exam with an accompanying answer key.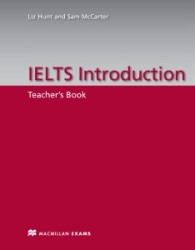 Teacher's Book
The Teacher's Book provides detailed notes to support teachers along with additional guidance for inexperienced teachers. The book contains all the information required to fully prepare students for the IELTS exam. Answer keys, useful suggestions, photocopiable material and audioscripts are all included.