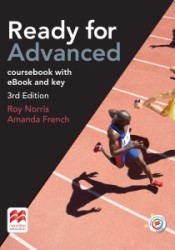 Student's Pack + key + eBook
The Student's Book Pack focuses on thorough preparation for the Cambridge English: Advanced (CAE) exam. The end of unit Review sections and the practice exam papers develop exam confidence. An access code to Macmillan Practice Online (MPO) provides students with extra material, and an eBook version of the Student's Book is also included.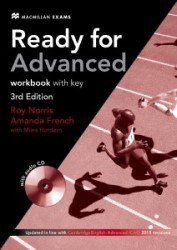 Workbook with key Pack
The Workbook Pack offers thorough consolidation of the grammar studies in the Student's Book. Perfect for students preparing for the CAE with extra writing practice, listening banks and exam practice, help to develop student confidence. The Audio CD contains all the audio needed, making it ideal for revision and homework. 'With Key' version.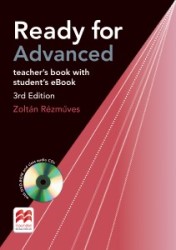 Teacher's Pack + eBook
The Teacher's Book provides step-by-step guidance for teaching the material, along with sample answers and advice on how to approach exams. Accompanying the book is an eBook version of the Student's Book, with an additional DVD-ROM filled with tests, videos and audio. Answer keys and listening scripts can also be found within the Teacher's Book.