Go Beyond
Learn Beyond. Teach Beyond. Go Beyond.
Go Beyond is a new and exciting 6-level American English course for teenagers learning English. The course covers CEFR levels A1+ through to B2, with all levels being based on mapping of the requirements of the CEFR and international exams.
Go Beyond comprehensively addresses all key language skills through a thorough and detailed subskills syllabus. Go Beyond also has a strong life skills feature specially designed to support students with the life skills they require, both during their education and in their life beyond.
Key features
Syllabus - mapped to the CEFR can-do statements and PET and KET for schools language

Vocabulary - the course has a clear and strong focus on vocabulary and vocabulary building with practice

Practice at the end of each unit as part of the Review page and extra consolidation and practice

Grammar - the target grammar is always presented in context and students are encouraged to work out rules from examples

A life skills lesson in every unit aims to equip students with transferable skills for life beyond the classroom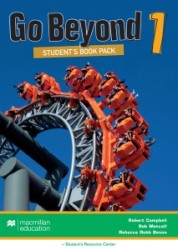 Student's Book Pack
The Go Beyond Student's Book Pack consists of the print Student's Book with a code that gives access to the Student's Resource Centre. This provides a reference bank for media, including workbook audio, extra vocabulary and listening materials.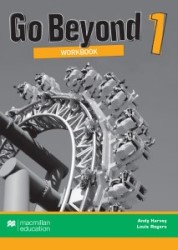 Workbook
The Go Beyond Workbooks provide students with the chance to consolidate their learning over the course. Every Workbook unit includes extra grammar and vocabulary consolidation pages, which are cumulative throughout the book and therefore provide thorough language recycling. The Workbooks are ideal as a homework tool or for use in class.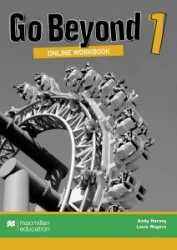 Online Workbook
This is an online version of the Go Beyond Print Workbook. The Online Workbook contains interactive versions of all the Workbook activities, providing students with a fun and engaging approach. Also, included is an integrated teacher-operated Gradebook which allows instant feedback and progression checks.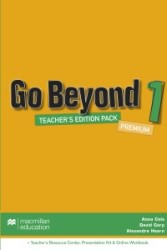 Teacher's Edition Premium
The Teacher's Edition Premium Pack provides teaching tips and detailed background information on how to use the course. There is handy guidance on timings for every section of the Student's Book and Workbook. Access to the Teacher's Resource Center is included, containing the Presentation Kit, Digital Student's Book, Online Workbook and much more.