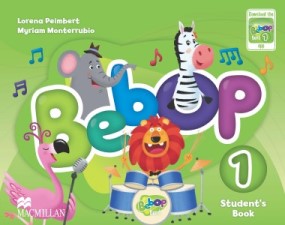 Student's Book Pack
The Bebop Student's Book is composed of 8 units with each unit designed to be covered over a month of classes. Lessons consist of vocabulary, grammar, Storysong, story comprehension and literacy work, language practice, content-based Learning, Action Songs and reviews. There are also story board cut-outs which provide an interactive approach.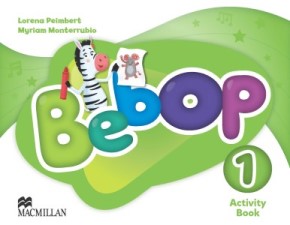 Activity Book
The Bebop Activity Books are all produced in large format for students to be able to use easily. Each book is 80 pages long and is composed of 8 units each with 8 lessons, thus mirroring the structure of the Student's Books.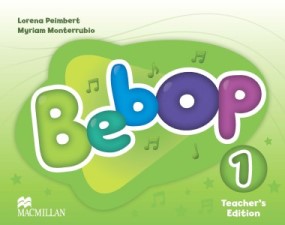 Teacher's Edition Pack
The Bebop Teacher's Editions are all spiral-bound and interleaved with the Student's Books pages. The Book begins with an introduction and is then followed by detailed sections on classroom management, musical development, digital materials, teaching with Total Physical Response and using American Sign Language to support language learning.
Presentation Kit
The Bebop Presentation Kit supports the teacher and helps deliver dynamic lessons. It features full page views of the Student's Book and the Activity Book integrated with the multi-media aspects of the course.
Flashcards
Bebop Flashcards supports teachers in presenting new language. They include pictures of the new vocabulary words on one side and the printed words on the reverse.