Discover with Dex
Discover the world through English with Dex
Discover with Dex is an award winning, 3-level pre-primary course teaching English through fun and discovery. Dex, the friendly dinosaur, will become the learners' best friend as he brings magic and play into the classroom.
Discover with Dex utilises a variety of dynamic resources to help teachers create a supportive and positive learning environment for young children to enjoy playing in English. The songs, action videos, animated stories and Total Physical Response (TPR) activities provide regular opportunities for children to use the new language and help them develop their cognitive and fine-motor skills.
The lovable Dex the Dino puppet will be a useful classroom assistant and learning partner; providing pupils with opportunities for developing their creativity, collaboration, critical thinking and curiosity.
Key features
Discover with Dex won the English Speaking Union (ESU) 2016 Award for Best Resources and was nominated for ELTons British Council Excellence in Course Innovation Award in 2017.

Young learners are immersed in English-speaking culture from day one with language-rich lessons full of real-world material developing authentic spoken English and promoting values.

The Pupil's Book PLUS and the Literacy Book provide a springboard to developing additional skills through vocabulary extension, extra material and project work.

The Teacher's Presentation Kit and Resource Centre ensure heads-up, engaging lessons and help teachers reduce preparation time.

Dex Magic Phonics is an innovative and easy-to-use digital tool that complements Discover with Dex, helping develop pronunciation and early literacy skills.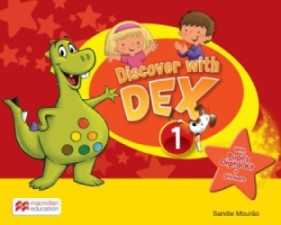 Pupil's Book Pack
Get pupils discovering the world around them with Dex the dinosaur and friends! Each level contains lessons with activities that feature optional tear-off worksheets, stickers and an access code to the Pupil's Digital Kit, where animated stories and songs can be found.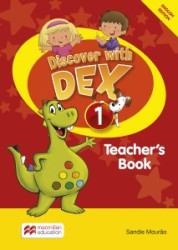 Teacher's Book Pack
The full-colour Teacher's Book offers comprehensive teaching notes, at-a-glance or detailed lesson plans as well as tips and guidelines to accompany the Pupil's Book and Pupil's Book PLUS. A digital code provides access to the Teacher's Resource Centre, Presentation Kit and Dex's Magic Phonics.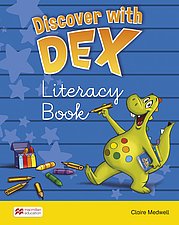 Literacy Book
The Literacy Book focuses on developing childrens' skills in early reading and writing and accompanies the Level 2 syllabus offering an optional springboard to early literacy.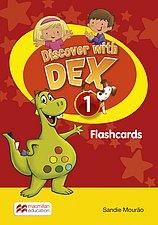 Flashcards
Colourful, clear flashcards that reinforce vocabulary and concepts taught.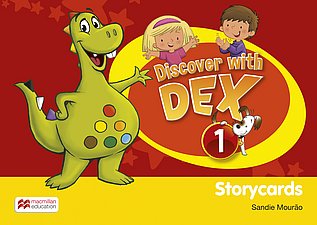 Story cards
Appealing and colourful Storycards bring each unit story to life!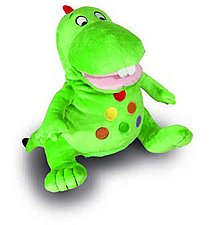 Puppet
The lovable Dex puppet motivates and boosts participation in class.