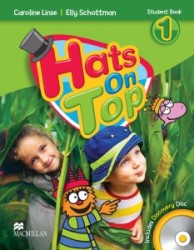 Student's Book Pack
The Hats On Top 1 Student's Book Pack contains nine thematic units, plus a final cumulative review unit focused around an end-of-level play. Each lesson of the first nine units integrates age-appropriate content learning with English language and literacy. The Discovery Disk CD-ROM contains interactive stories, animated songs and language games.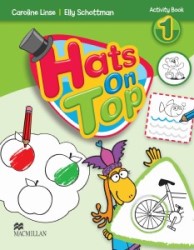 Activity Book
The Hats On Top 1 Activity Book is designed to provide practice on the new language presented in the Student's Book and to build fine motor skills. Each Student Book lesson has at least one supporting Activity Book page allowing children hands-on independent exploration of new language and concepts.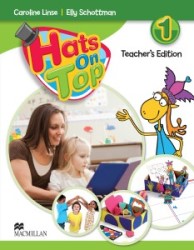 Teacher's Edition
The Hats On Top 1 Teacher's Edition provides detailed teaching notes for each Student Book page and the lesson plans provide for a robust recycling of language introduced in previous lessons, units, and levels. Also, included is an access code for the Hats On Top Teacher Resource Website which contains a wealth of useful information and resources.