Macmillan English
Six-level course combining L1 and L2 language learning methodology
Macmillan English is a 6-level primary course that nurtures non-native learners' speaking and writing fluency, bringing them on par with native speakers of English in the same age range.
Using participation-based learning such as shared listening and reading exercises, Macmillan English encourages children to work together, which helps build their confidence. Traditional EFL methods are reinforced with phonics and sentence-building activities, giving children who are adapting to English as a second language the tools they need to start mastering it.
Key features
A range of course components, including Language, Practice and Fluency books helps children learn and practise new language in a variety of contexts.

The course is perfect for schools working towards the Cambridge International Programme, and is mapped to the Cambridge English Curriculum.

A range of games and class activities encourage participation and reinforce lesson work, with assets like posters and flashcards making learning more visual and memorable.

The Digital Student's Book can replace all printed student components, allowing for more interactive, mobile learning.

The Teacher's Presentation Kit includes digital editions of all coursebooks, as well as interactive audio activities and a Test Resource Pack for fast preparation.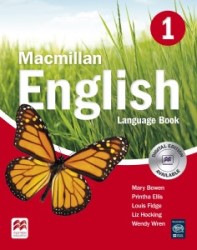 Language Book
The Macmillan English Language Book gives pupils the opportunity to work through basic skills such as reading, comprehension, sentence and language building, grammar, listening, phonics, spelling and class writing. Revision pages reinforce material already learnt.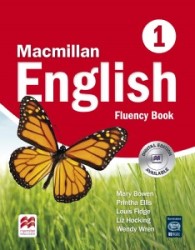 Fluency Book
The Macmillan English Fluency Book helps children to develop natural intonation in speaking English through an exciting adventure story at lower levels, and at higher levels through a radio programme with accompanying writing tasks. A full colour book complete with engaging illustrations and stickers.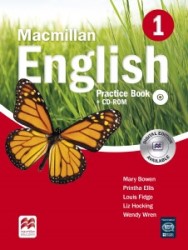 Practice Book Pack
The Macmillan English Practice Book contains practice exercises accompanying the Language Book. Activities include grammar exercises, writing tasks and grammar check-up pages to support and reinforce the material being learnt. Packaged with the Practice Book is the Working with Words CD-ROM.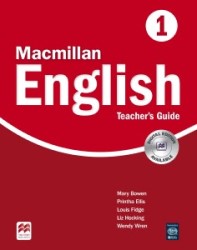 Teacher's Guide
The Macmillan English Teacher's Guide contains two pages of notes for each lesson to assist the teacher, supporting the classroom use of the Language Book, Practice Book and Fluency Book. Key aims and targets are clearly identified for each lesson.
Presentation Kit Pack
The Presentation Kit is a suite of easy-to-use downloadable IWB materials including an interactive Language Book, Practice Book and Fluency Book to promote 'heads up' learning. It has been carefully designed to support teachers to help deliver dynamic lessons with audio, interactive activities, answer keys and digital teaching tips.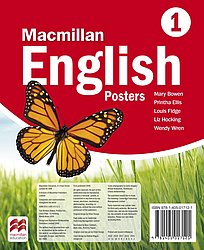 Posters
There are eighteen large posters for teacher-led listening which accompany each episode in the Fluency Book.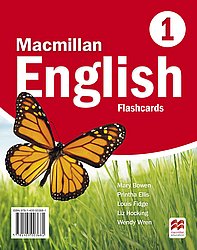 Flashcards
The Macmillan English Flashcards support the teaching of new language in the Fluency Book and Language Book. The pack contains 100 flashcards and includes the Fluency Book characters for use in dialogue practice in Lesson 1 of each unit.