Tiger Time
English time is Tiger Time!
Tiger Time is an imaginative and vibrant 6-level primary course that equips young learners with the language and skills they need to communicate confidently and competently.
Authored by Carol Read and Mark Ormerod, experts in teaching English to young learners, Tiger Time encourages children to work together as they discover new language, cultures and values. Exciting narratives and memorable characters, like the lovable Tiger and the members of the Tiger Tracks Social Learning Network, create interest and keep children engaged.

Key features
· Children will learn through different genres of stories and reading texts as well as engaging roleplays, songs and games, developing language skills in a well-balanced and integrated way. · Learning to Learn and Thinking Skills activities enable students to reflect and become better independent learners, as well as develop transferable skills for other areas of the curriculum. · Learners develop and reinforce grammar through the integrated Grrr is for Grammar sections, while songs and craft activities enable memorable in-context learning. · The extensive CLIL syllabus prepares students for cross-curriculum academic success in addition to building awaren

Student Book + eBook Pack
Within each unit of the Student's Book are lessons that have been structured to focus on vocabulary, grammar and skills, and then building to CLIL, culture and projects. A code gives access to the Student's Resource Centre where a digital platform offers a wealth of extra material. Also included is an eBook version of the Student's Book.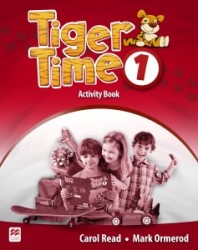 Activity Book
The Activity Book offers further skills practice by complementing the Student's Book and provides activities that support mixed-ability classes. Children's literacy skills are developed throughout, while key language is learned and reinforced. There is also extra external online exam preparation and reading material available.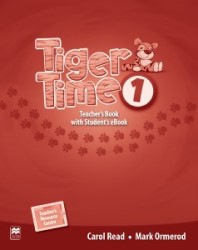 Teacher's Book + eBook Pack
The Teacher's Book contains reduced pages of the Student's Book and Activity Book and also has lesson plans with clearly marked objectives and competencies. Fully integrated digital support is provided via access to the Teacher's Resource Centre where a wealth of extra material can be found. An eBook version of the Student's Book is also included.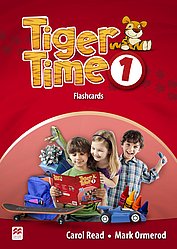 Flashcards
The Tiger Time Flashcards are a set of 64 full-colour flashcards with images of key vocabulary for each level provide an ideal resource for presenting and practising vocabulary. The flashcards offer an engaging way to introduce new topics and incorporate classroom language activities.